While preparing our trip, we thoroughly researched for good equipment and contacted selected companies applying for a sponsorship. With the support of our partners, we got high-quality equipment, which otherwise would exceed our relatively small budget.
We want to emphasize that we chose all of this equipment ourselves, because we are convinced that it enriches our journey. As this is a partnership, we do not simply get the products for free, but in exchange for our photos, feedback and reports of our trip. The companies may use them for marketing and communication. For reasons of transparency, we would like to propose here in detail, with whom we work together and which products we got.
We thank the companies SW-MOTECH, FEISOL, SENA, Modeka, Haix, Nexx, WeSPOT gbr, Guglatech and Calimoto for their trust and support!
A good picture tells more than a thousand words. That is why we are always looking for the best images, new perspectives and unique snapshots. Finally, photography – besides writing – is our way to bring our point of view closer to other people.
We have had a long research finding the best tripod for our needs. The most important criteria were that the tripod is lightweight, robust, weatherproof, flexible and compact. All of these aspects complies the tripod CT-3441SB rapid with the ball head CB-40D of FEISOL.
Because we believe this carbon tripod fits best, we got in touch with FEISOL. We are pleased that they provided the tripod for our journey.

It was a big suprise, when we discovered the biggest (and heaviest) packages we ever got sent in front of our entrance door.
They where filled with gear which will hopefully accompany us for countless miles and years: Panniers with accessories, bags, hand-protection, a main stand, navigation- and cameraholders and many more things (details are listed at our equipment-page).
We owe this to our partner SW-MOTECH. The company from Rauschenberg developes, designes and produces metal- and textile gear for motorcycles. For this generous support, SW-MOTECH receives pictures and reports of our travel. Thanks, guys!
Because Rauschenberg is very near to Marburg, Moe accepted the great offer to take a look behind the scenes of SW-MOTECH. Thanks to Marieke.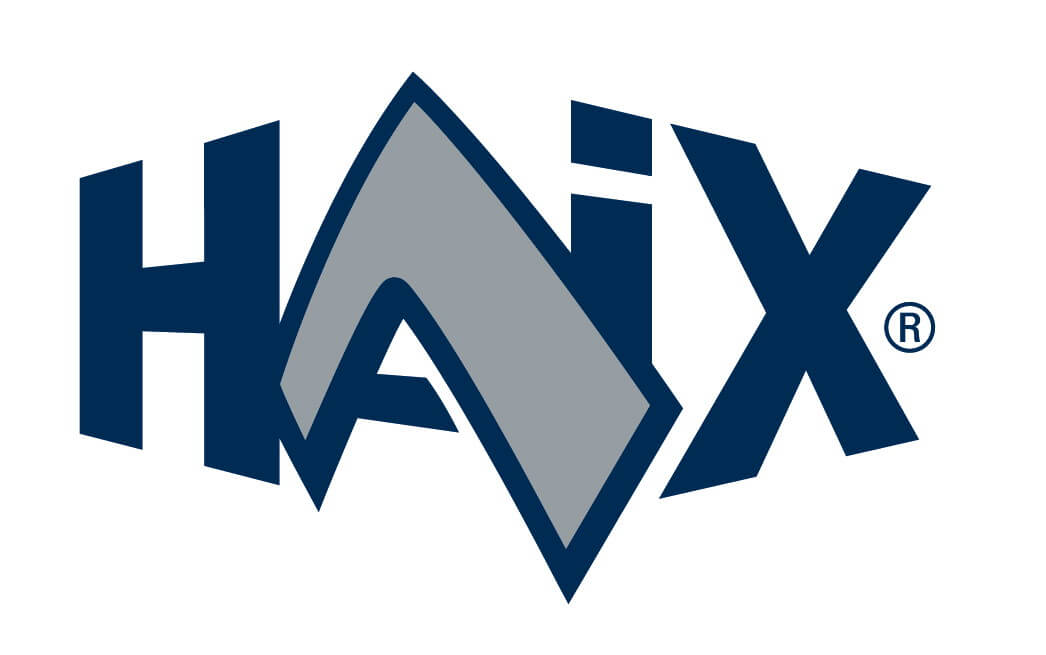 The boots of HAIX are ideal for the requirements of our trip. They are not only suitable for adventures on the motorbike, they also have excellent walking characteristics. That is why they are ideal for Moppedhiking!
The boots also have important properties such as stability, water resistance, breathability and refrigeration or thermal insulation. They are suitable for all weather conditions.
It is not a surprise that many other motorcycle travellers are also on the road with HAIX. It is a clear advantage if you can walk comfortable longer distances than just to the checkout at the gas station. And last but not least, they are also looking much better than other motorcycle boots.
We are very happy that HAIX supports us with the models KSK 3000 and AIRPOWER P6 HIGH for our travel. But not only the boots will accompany us: In addition, we have the BLACK EAGLE ADVENTURE 2.1 for the casual days in our luggage.

Before our departure, we have driven to Beckum to get eqipped with suitable Adventure-Combis by our  partner Modeka. It became very clear that Modeka is a family business, which really understands its craft. In a detailed consulting, we got explained how versatile and sophisticated the suits are. It is a good feeling to be prepared to all vagaries of nature.  While (long term-)travelling, you will be exposed to them anyways..
We both choosed the Textilecombi Tacoma as well as the Air Racer Gloves and want to thank Lou for her trust.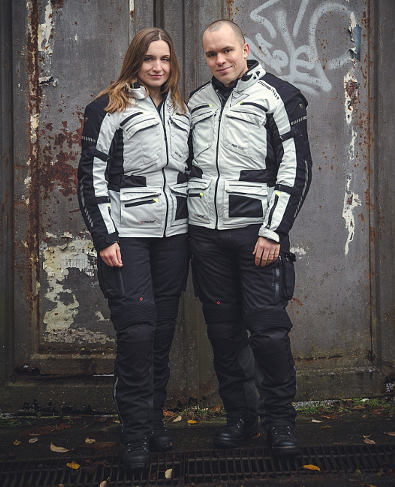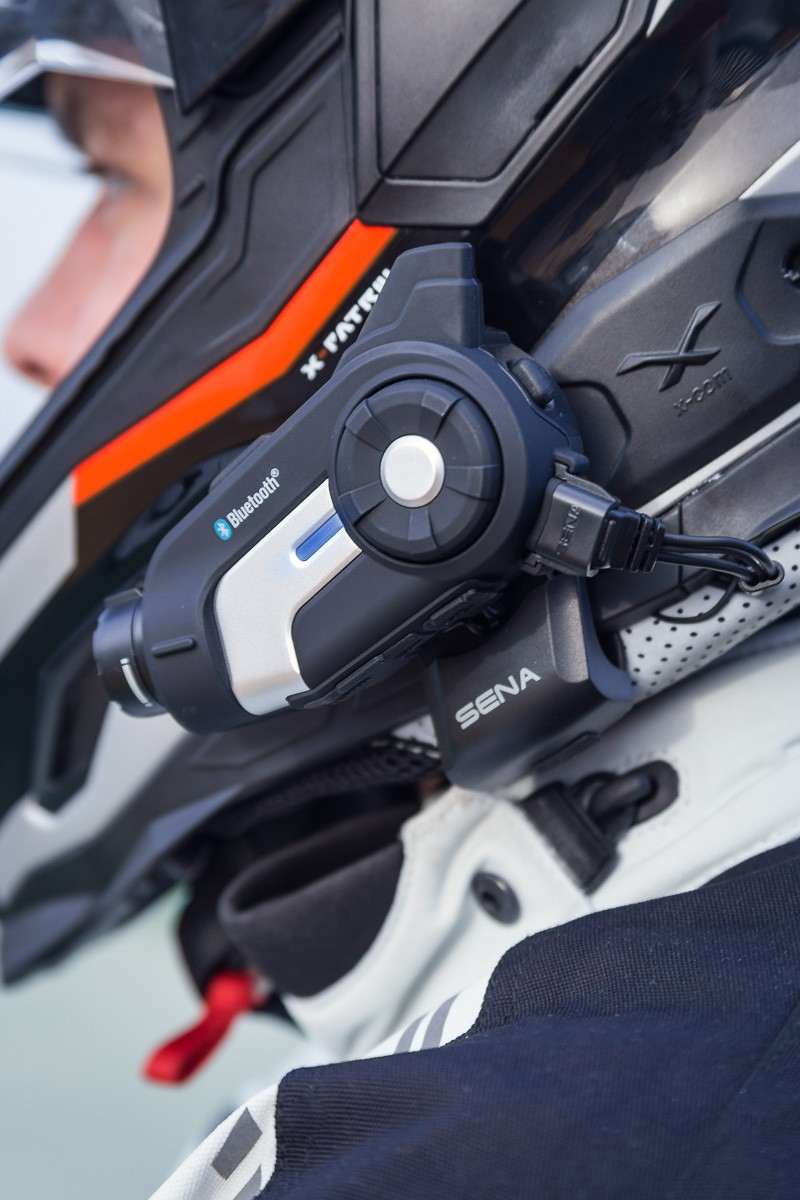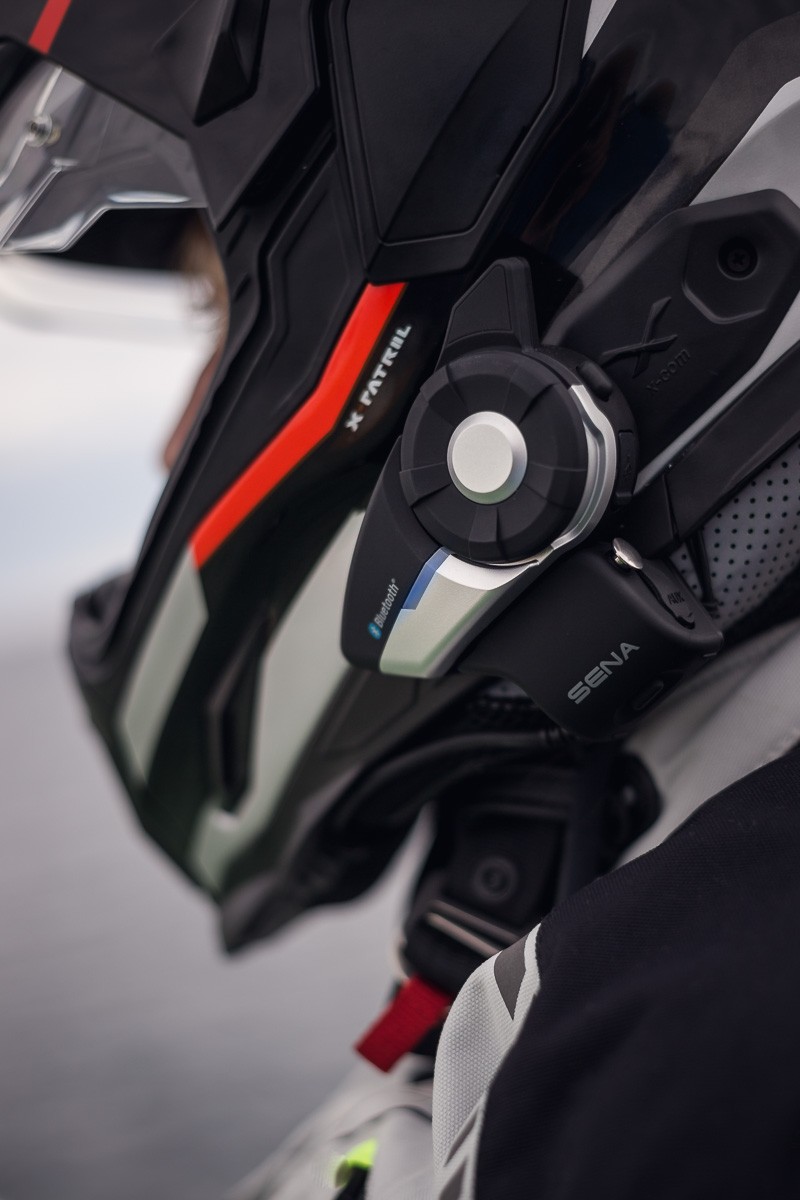 While riding, we need to communicate. For us, it is an enrichment to have a high-end communication system on our helmets now.
In days of yore, we had to ride slowly, open the visor and scream against the wind to communicate (this is very nice on cold days…). To avoid this, Nicki rapped on Moes left or right leg to navigate. This was a possible option, but did not work in dangerous situations.
Eventually, we also can produce some small videos for you,  because the Sena 10C holds an integrated camera. Another nice feature comes with the Bluetooth Audio Pack. It allows us to synchronise our conversations live with our GoPro-recordings.
Many thanks to Claudia and Sena for supporting us with the 10C and 20S, as well as the handlebar remote RC4 and the Bluetooth Audio Pack.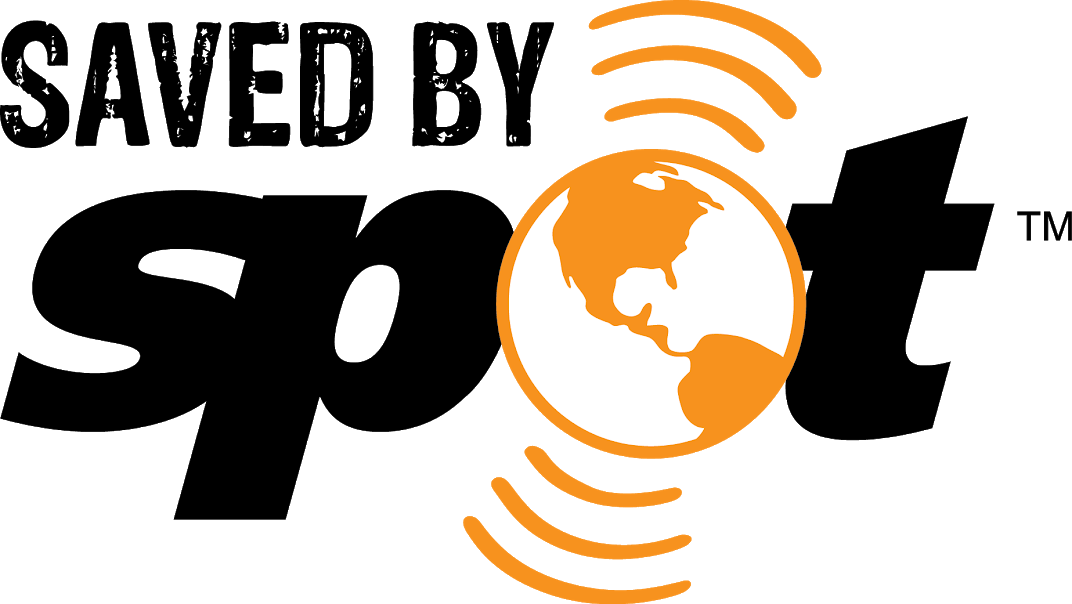 This small orange, flashing device at our tank bag should accompany us for the whole travel. The SPOT got quite popular among motorcycle travellers and extreme athletes because its SOS-Button allows you to send an international emergency call all over the world. In dangerous situations, it informs a rescue team about your position.
We use the SPOT mainly as a GPS-Tracker. It tracks our location every 30 minutes, sends it to a satellite and publishes it live on our homepage. No additional internet connection is required. Besides, it can be used as GPS-communication device. Even if we do not have any mobile phone connection, we can send messages to friends and familiy with the SPOT.
Thanks to WeSpot goes X, who provided us the SPOT and a 2-year subscribtion for our travel.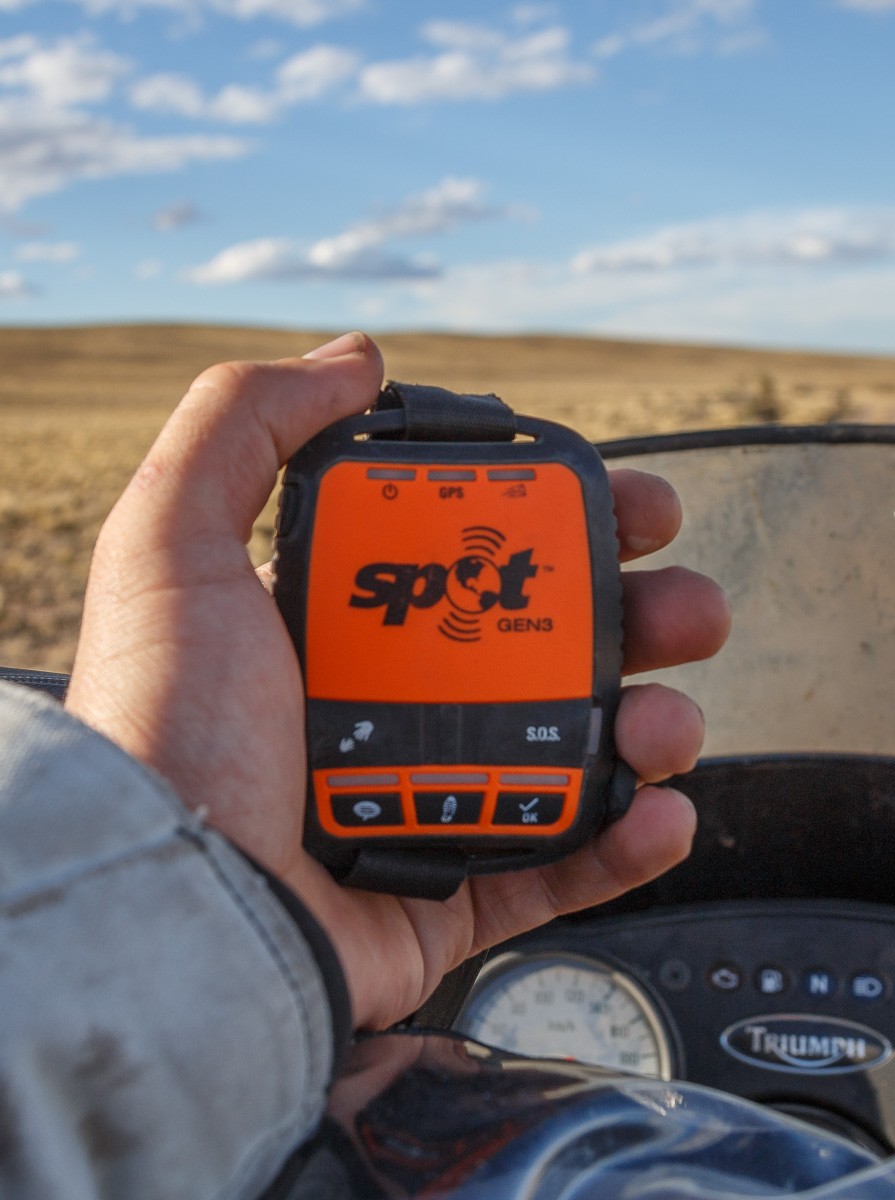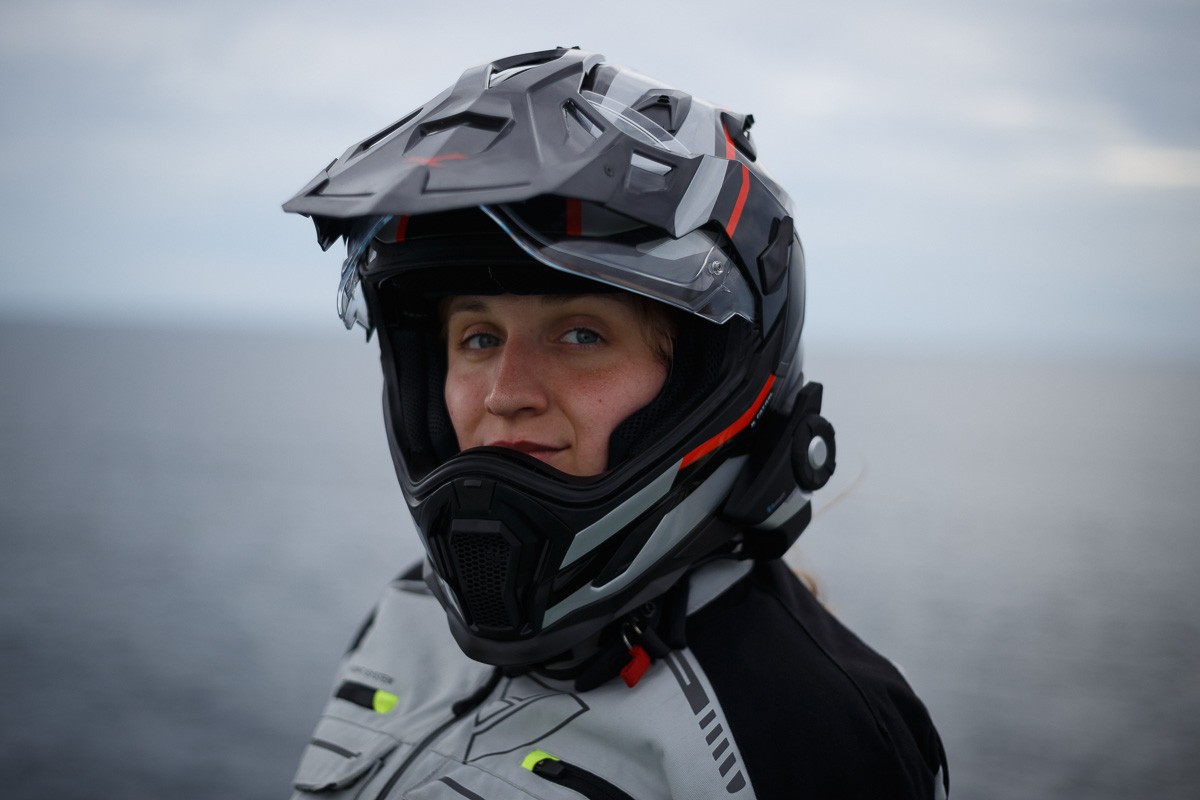 Just in time before our departure, Nexx released some brand new adventure helmets and sended them to us. We thank Ricardo and Nexx for the helmets and are happy to be among the first to test the Model X.WED2 on the road.
These helmets are real allrounders: You can use them for dirt tracks as well as for rides on the street. They are lightweight, low-noise and have an excellent ventilation system. Additionally, the modular mounts for action cameras are a very cool feature. Anyhow, we cannot guarantee that the helmets stay that clean…
Occasionally, we describe our gear in blogposts or social media. We do not to this by contractual obligations, however, we believe that our readers are interested in our experiences. We always express our honest opinion and do not get any money for any posts. Our sponsors have no editorial influence on our content.