So Far, So Good: Colombia
We made it: After 19 months we arrived in the North of South America. We are in Colombia. A country we were especially looking forward to. From other travellers we heard many positive words about the friendly and curious mentality of the Colombians. And it is true: The people are very extroverted and welcome us in their country. A great feeling.
Colombia is a country of two-wheeled vehicles. In no other nation have we seen so many motos and bicycles on the road. With the slow traffic here this is understandable. On two wheels you can reach your destination much faster.
The traffic is slow, but at the same time more chaotic. You have to be particularly vigilant – but it also has advantages when it is completely normal to wind your way through, overtake other vehicles from the right, or simply pass through one of the numerous construction sites. Especially because we often melt away in our motorbike suits when things aren't moving forward. But complaining about too good weather – we really don't want to do that!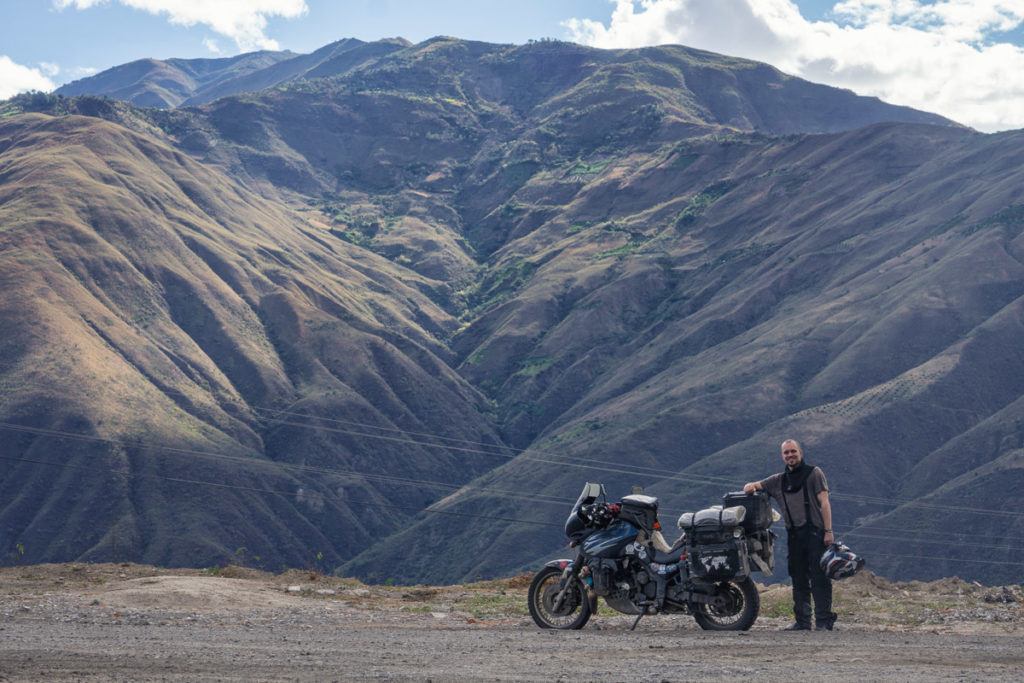 It is mostly very green and mountainous. If only the main roads weren't so busy and we could enjoy the curves instead of overtaking one truck after the other – it would be an absolute dream! Whenever we can, we therefore avoid main roads. These are less frequented, but the quality is fluctuating.
In addition you get to see strange things on the streets again and again. For example, cyclists who let themselves be pulled up the mountain by hanging on the back of a truck or grabbing the hands of pillion riders on motorcycles. Or banana transport, where huge perennials overhang on both sides of a motorbike. Or just the usual five people on a scooter – but this sight has already become completely normal for us.
And what you also see here: Many beautiful women. The Colombian are self-confident women who are not stingy with their charms. Even those who are less attractive find themselves no less beautiful. A woman shows what she got and a man openly announces whether he likes it. For me the shameless looks and cat-calls are rather unpleasant. Especially when I am going somewhere solo. I can imagine that it can be quite exhausting in the long run.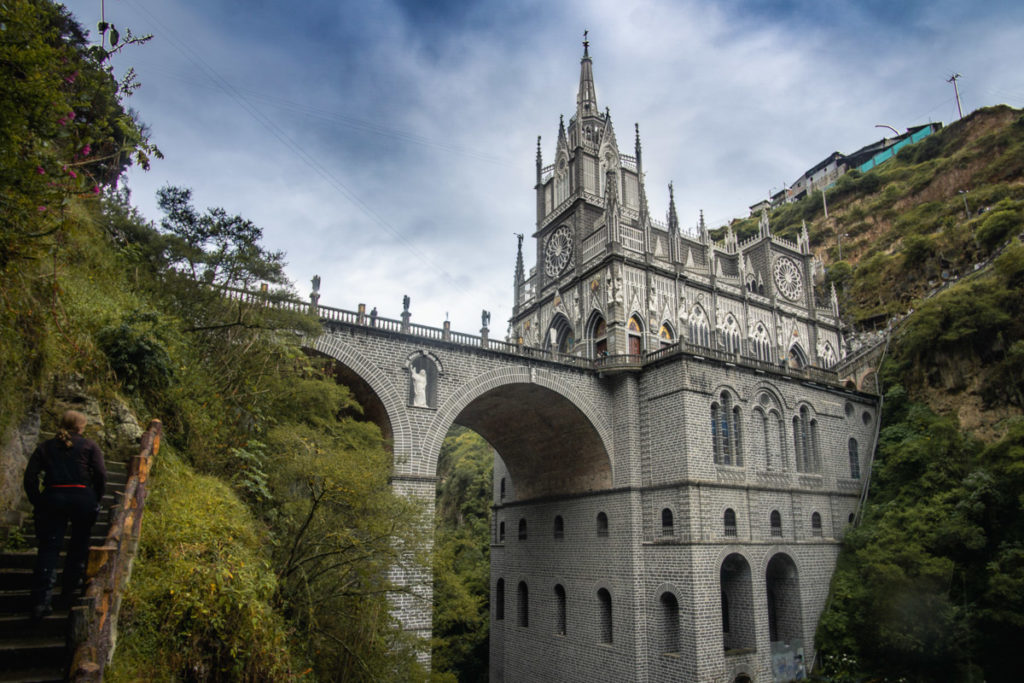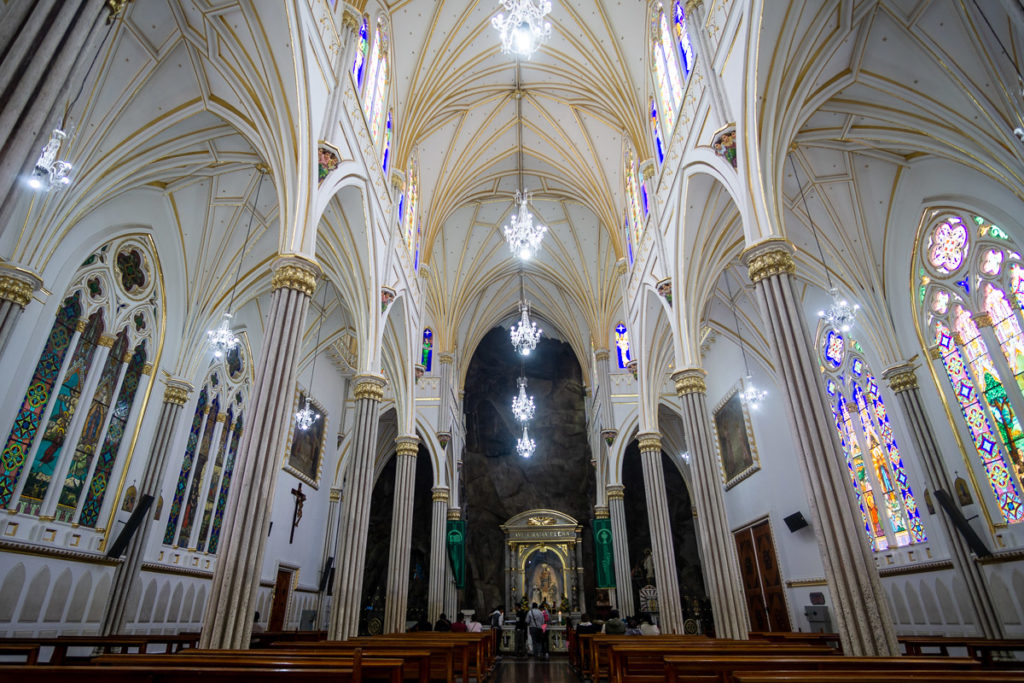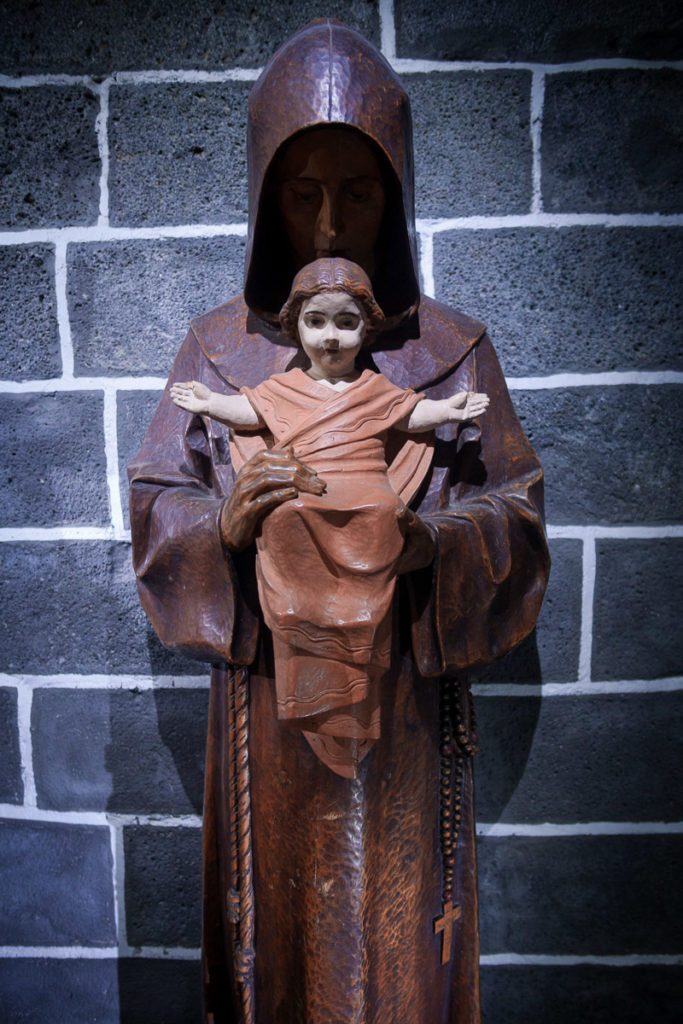 Colombia's border is the most chaotic of all we've crossed so far. This is mainly due to the fact that many Venezuelans here want to go further South. You can see them all over the country with their belongings, which can be stored in a single bag. They jump on in the back of trucks or walk along the road.
The simple fact that we were born in the "right country" gives us a special status at the border. We are allowed to pass by the masses of individual destinies who have been deprived of everything. Because our passport enables us to do this, we don't have to camp in a tent here. Unjust world.
And then there's another thing that suddenly changes with the transition to Colombia: the feeling of security. Of course this is always a subjective thing and even if nothing bad has happened to us here yet, for the first time on our journey through South America we check the roads we are travelling along.
We haven't heard so often about raids (please note first hand) in other country of South America. The fact that it is part of everyday life to see security people and soldiers with heavy rifles at every corner does not help us to feel safer. Quite the opposite. We have never been overcautious before, but here we often think about what we take with us when we walk through the big cities in the evening, whether the motorcycle is parked safely or if we should take a taxi in the dark.
The first longer stop of our journey takes us to the small village Silvia (thank you dear Iv for your recommendation!). Here we pitch our tent at a very idyllic place, where we meet great other cosmopolitan people and spend many evenings together with good food. A particularly nice experience is the weekly market, where the indigenous people from the area sell their goods. We also go hiking and horseback riding through the beautiful green mountains. Gosh, it is beautiful here!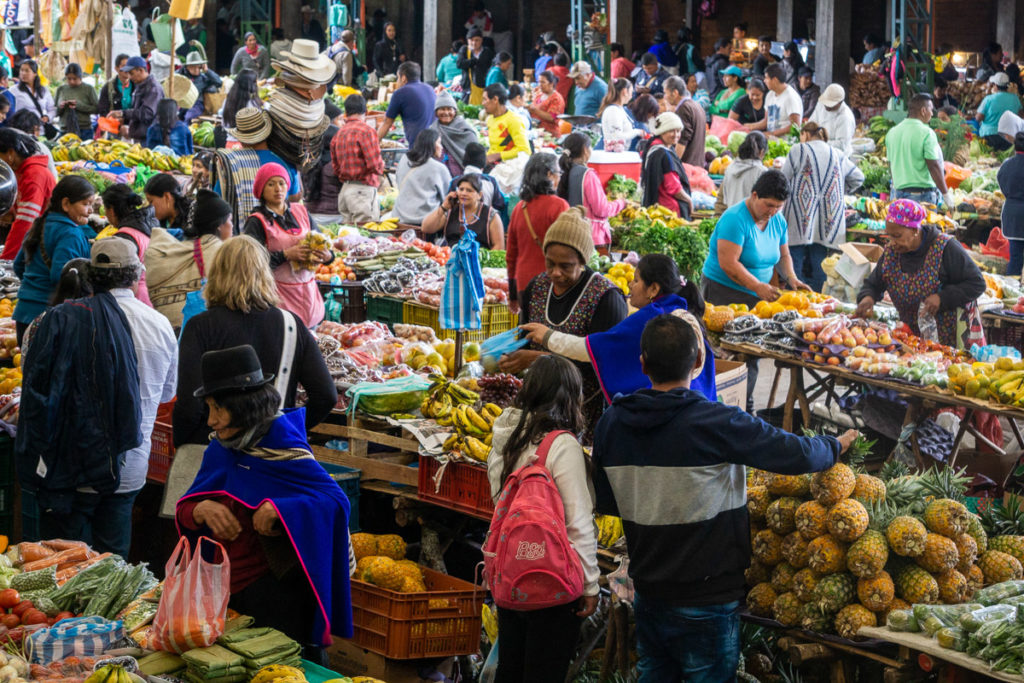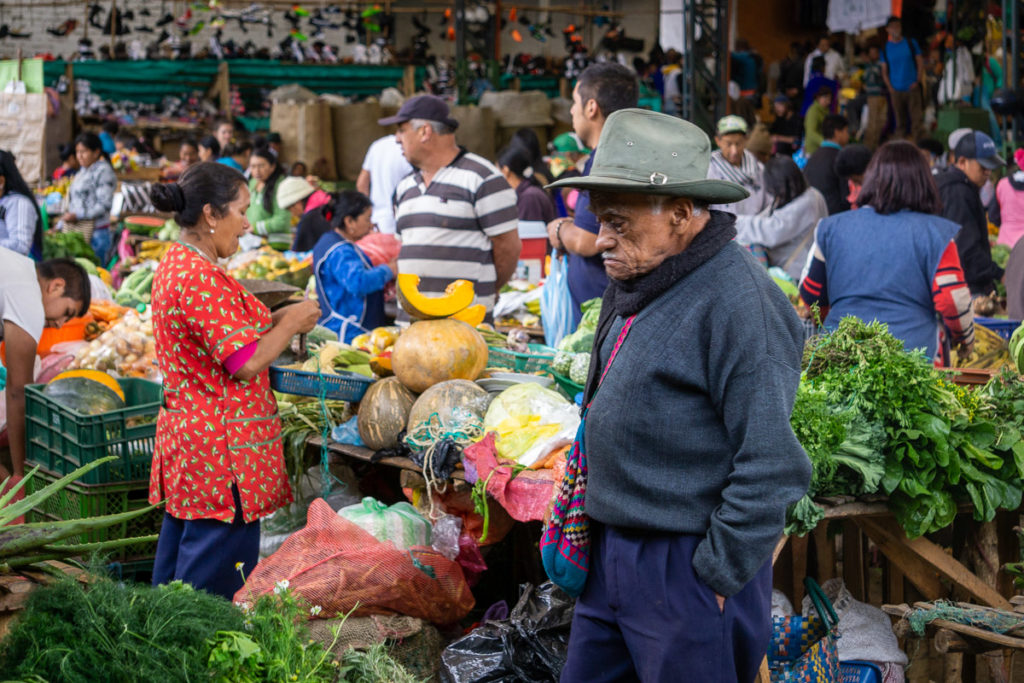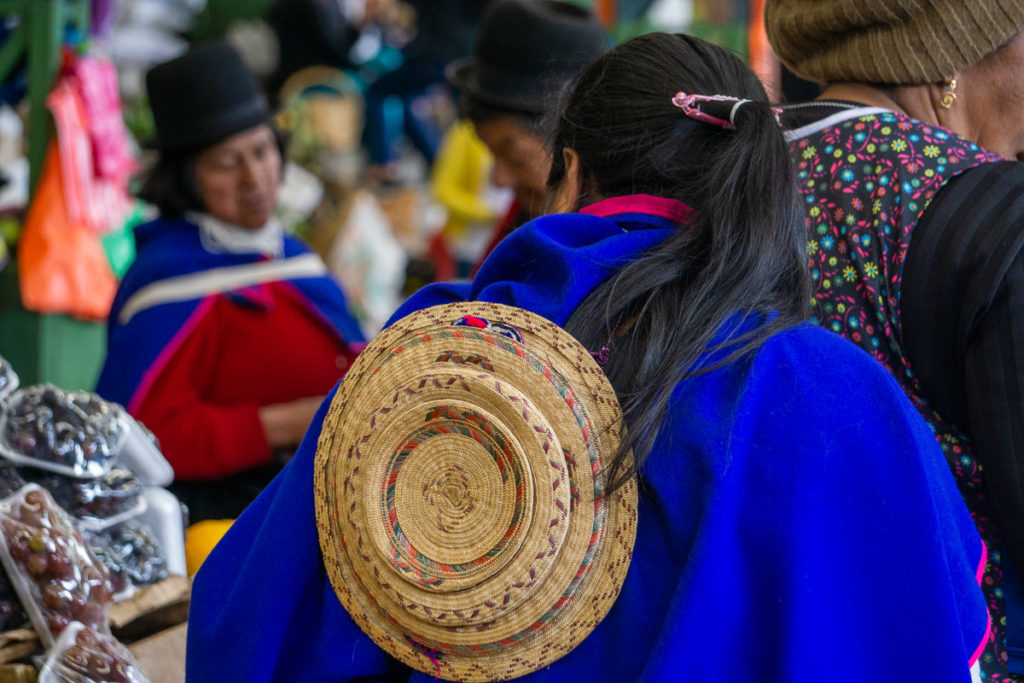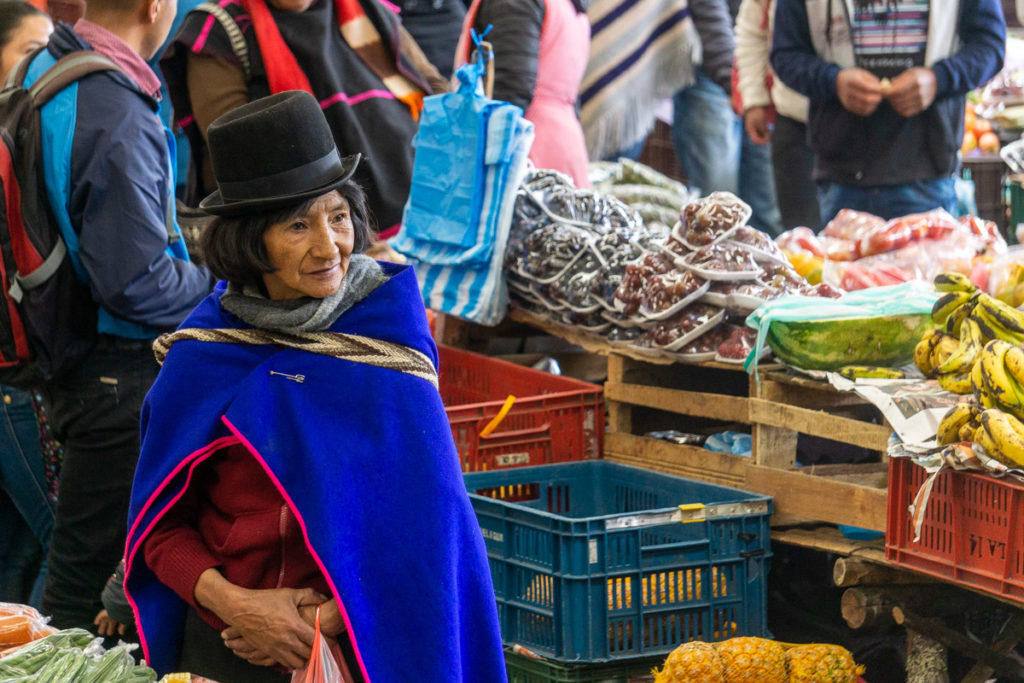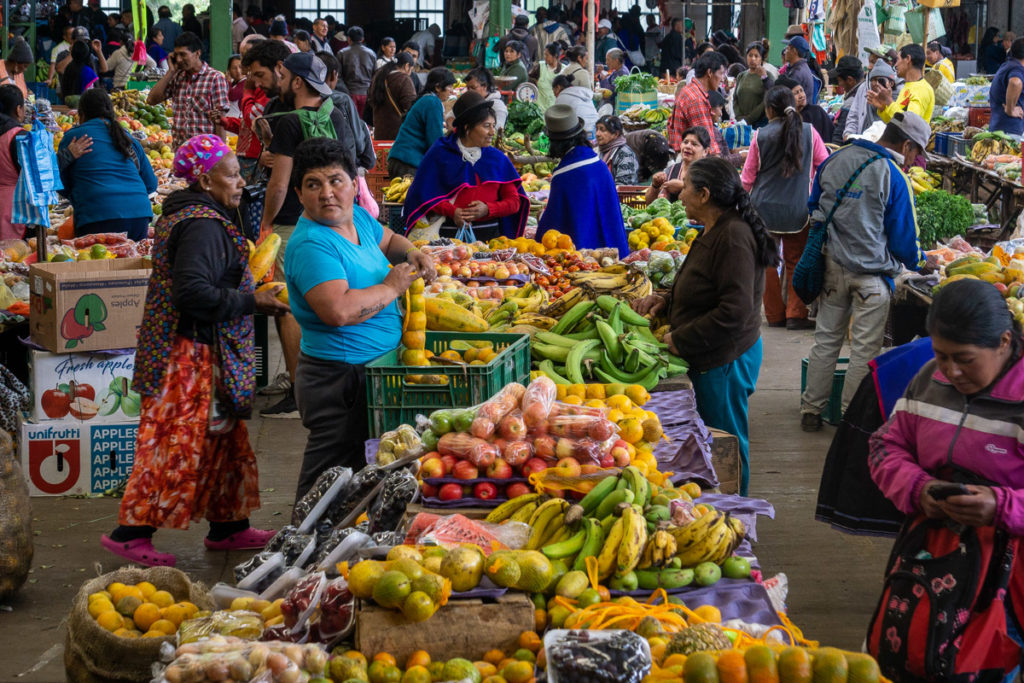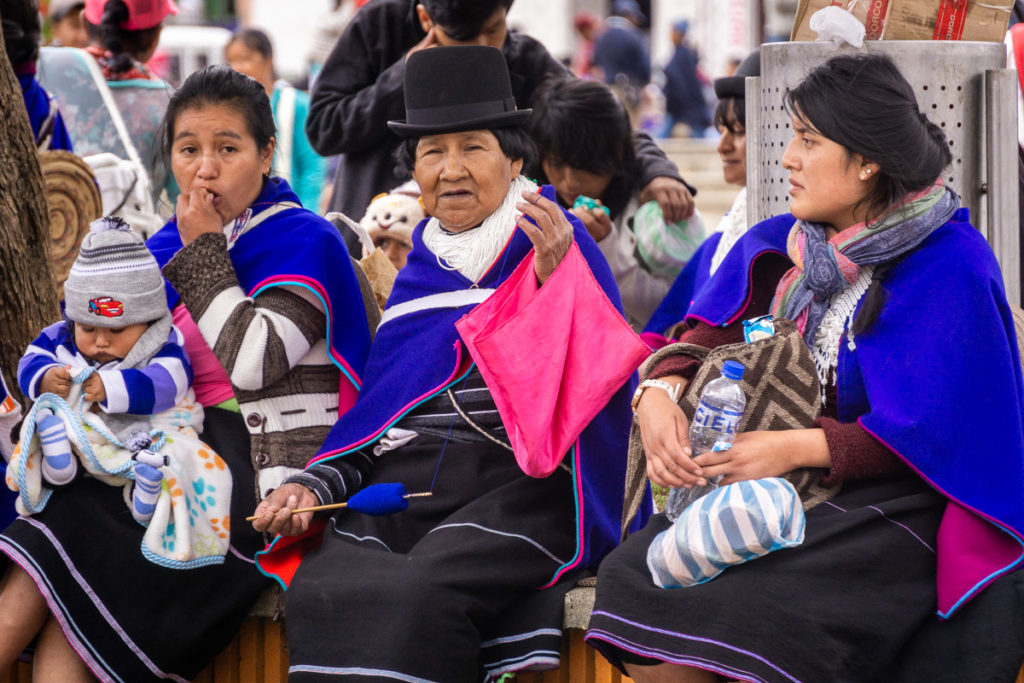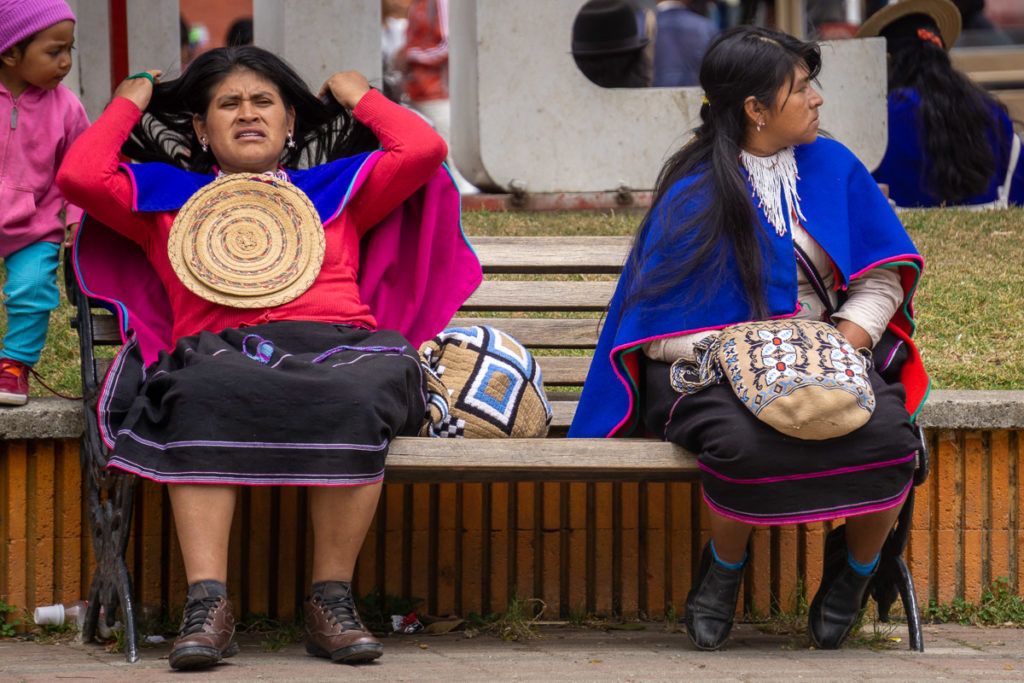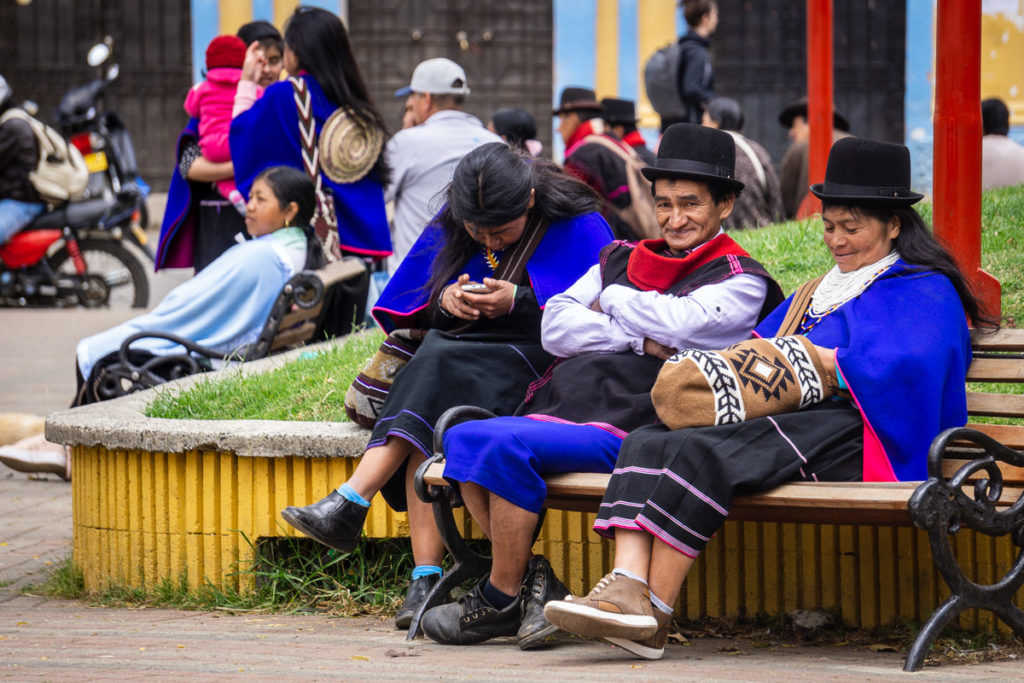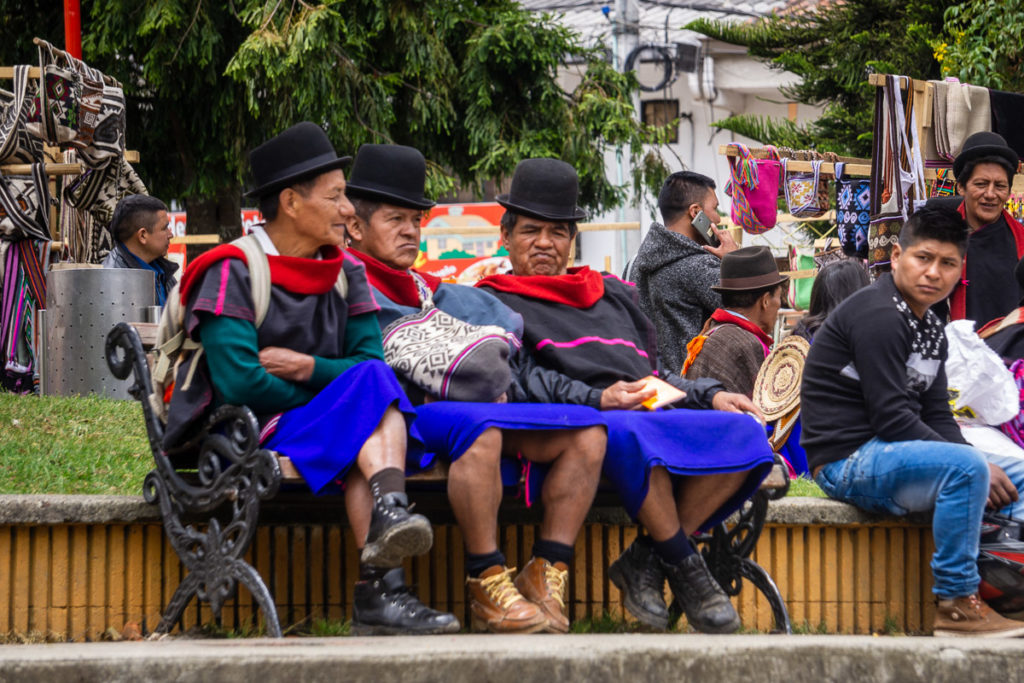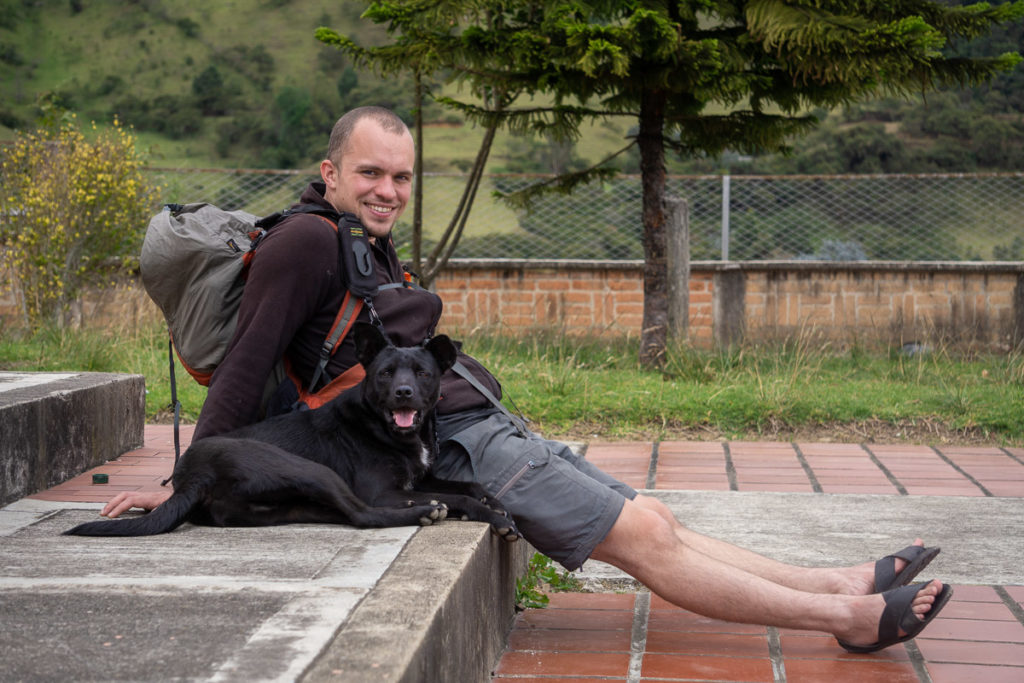 Following the recommendations of other travellers, we arrive in Jericó and Jardín. Two magical places with colourful little houses, charming market squares and cute cafés. We are especially delighted by the attention to detail that the exterior façade and interior design have, as we have rarely seen such aesthetic buildings in recent months. Mostly, not much value is placed on cosiness, but on functionality.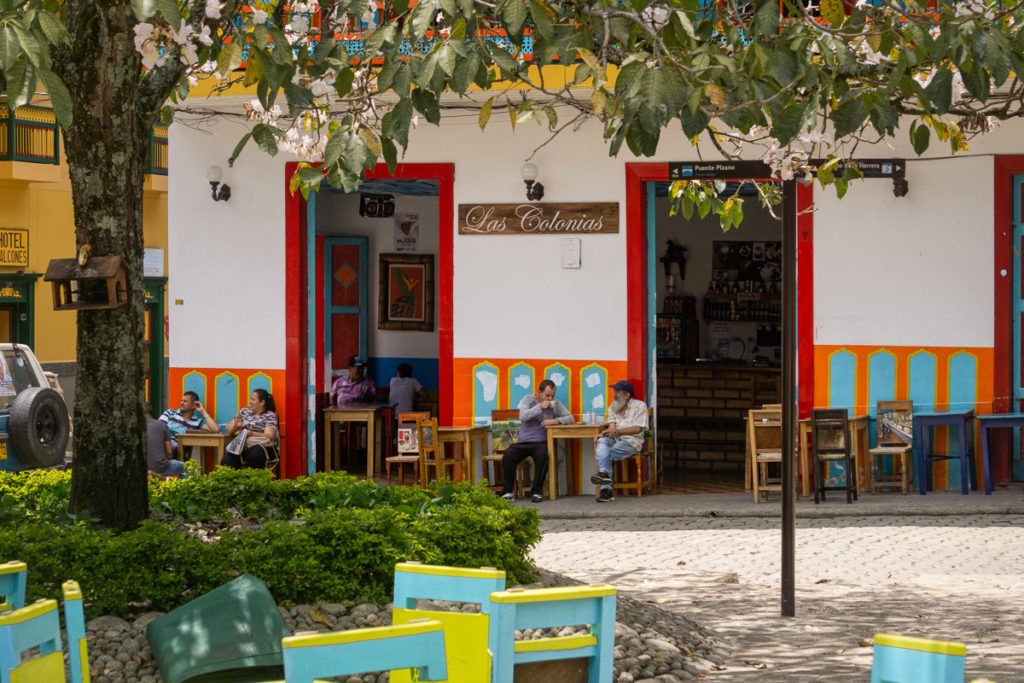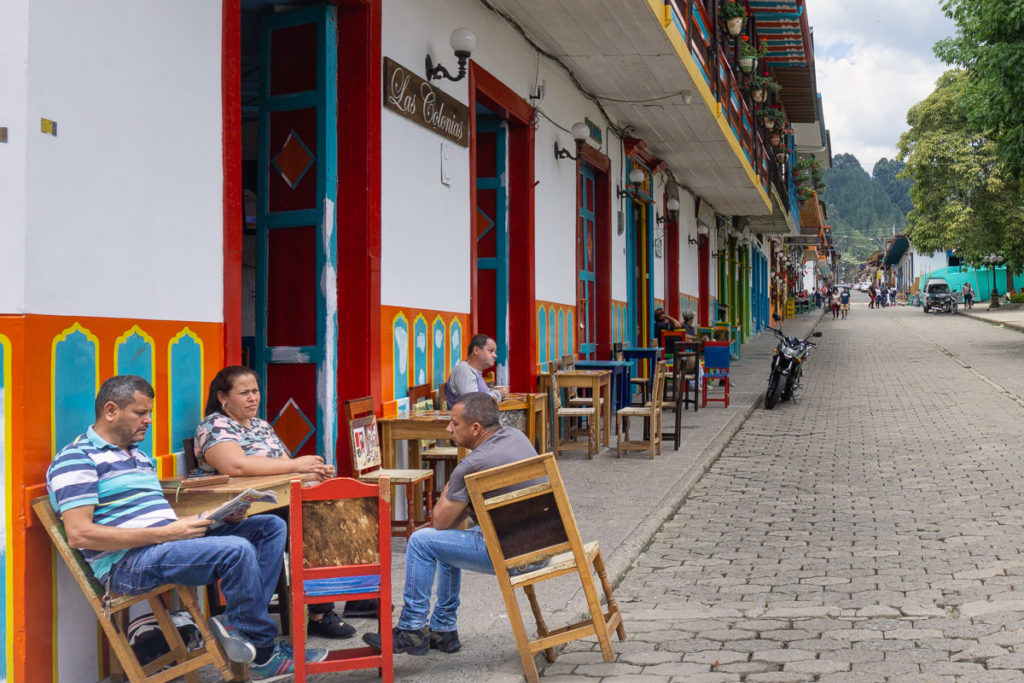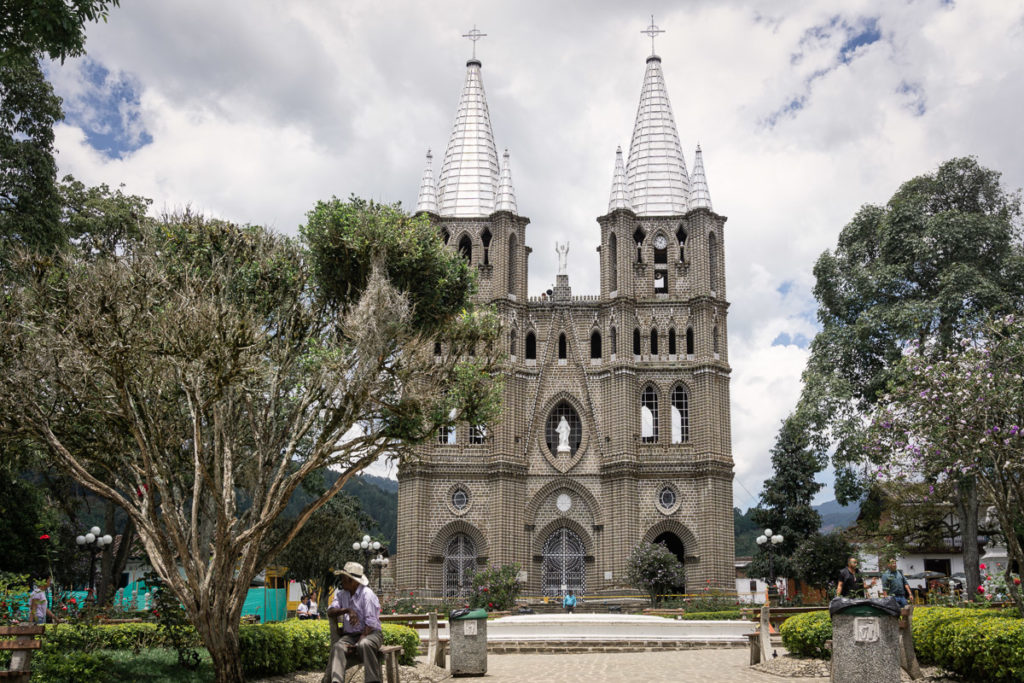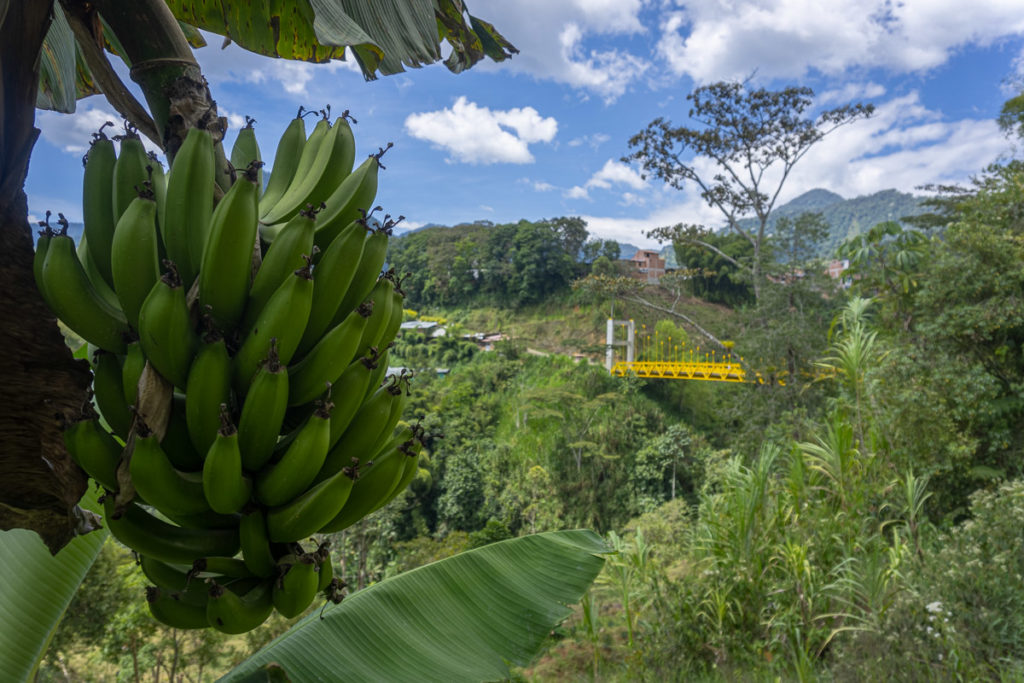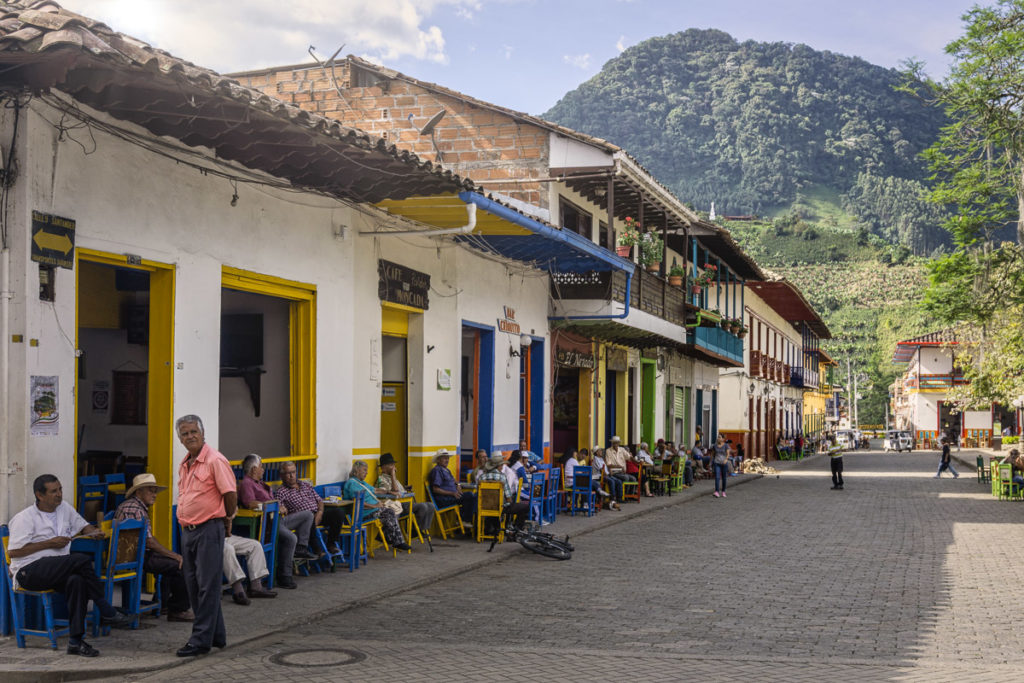 In search of a place to sleep we find paragliders in Jericó. We are allowed to pitch our tent directly on the meadow on the slope from where the paragliders jump down the mountain. The view is breathtaking. What an incredibly beautiful place.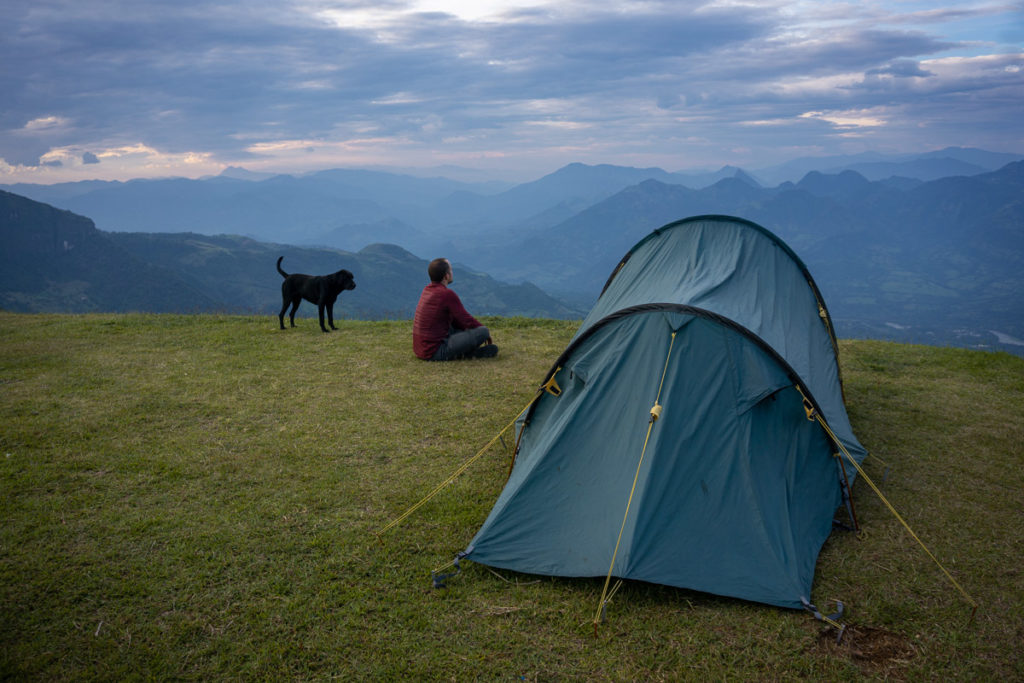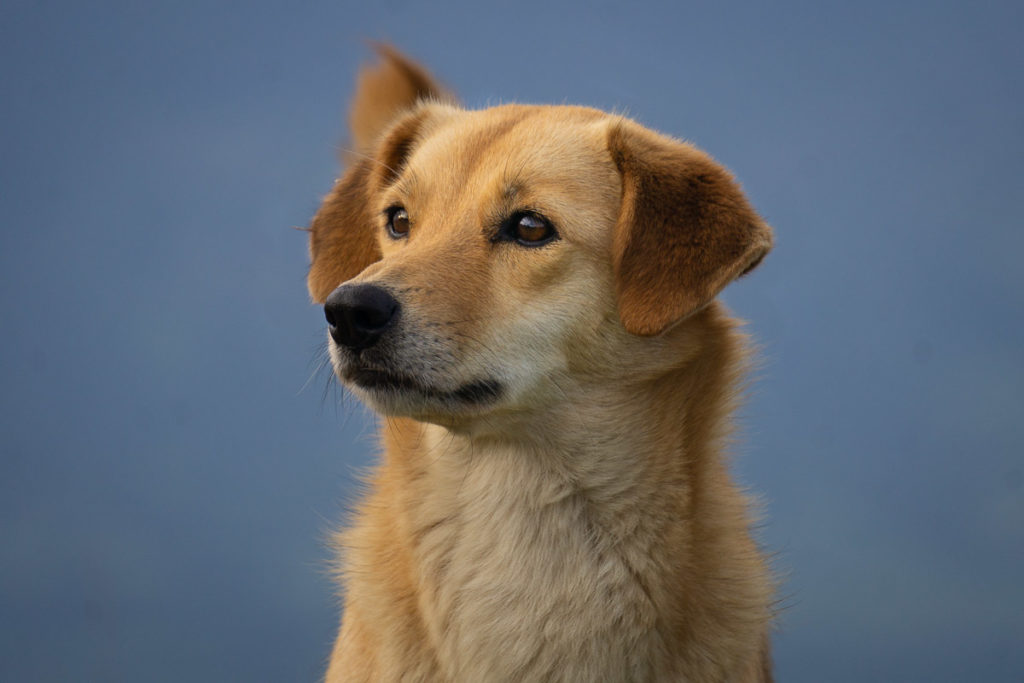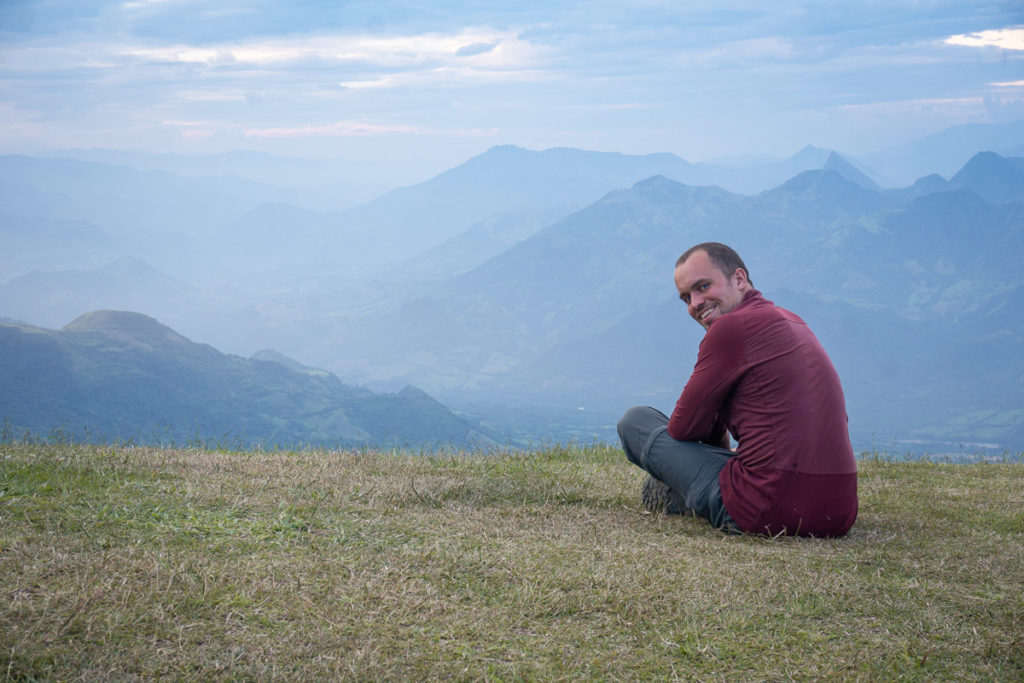 We talk to the owner and ask what a tandem flight costs. Moe always wanted to do this and we probably won't find such a nice place again. Moreover, the prices here are really reasonable. Moe quickly decides: "If not here, where then?" And then he asks me: "Will you join?"
I'm a little scared, but at the same time I'm afraid that I would regret not having taken this chance. The next day I have to decide and say yes. Then everything happens so fast that luckily I don't have time to think twice anymore. Moe has just jumped off, then I have to put on my seatbelts and run towards the slope.
Thee seconds later, I'm already in the air and absolutely thrilled. Although my heart beats in my mouth, I am totally impressed by the view. We glide down into the valley with the wind – an absolute blast! We fly for barely 25 minutes until we finally land on a football field. I am overwhelmed by all feelings, full of adrenaline and want to fly one more time.
Moe awaits me totally calm. He admits that it was a nice experience for him, but not particularly exciting. I really don't know what Moe has to face to get his pulse beating faster. So deeply relaxed, this man!
What makes my heart also beat faster are the numerous colourful birds that come to visit us in Jardin next to the tent. For hours we observe how they come by to pick up some fruits.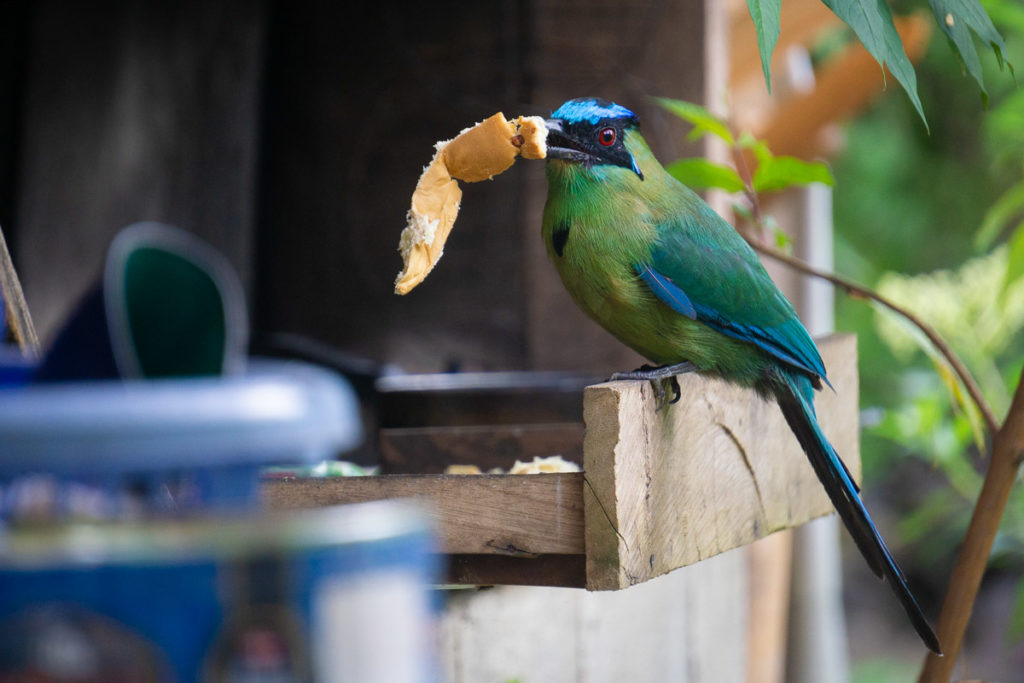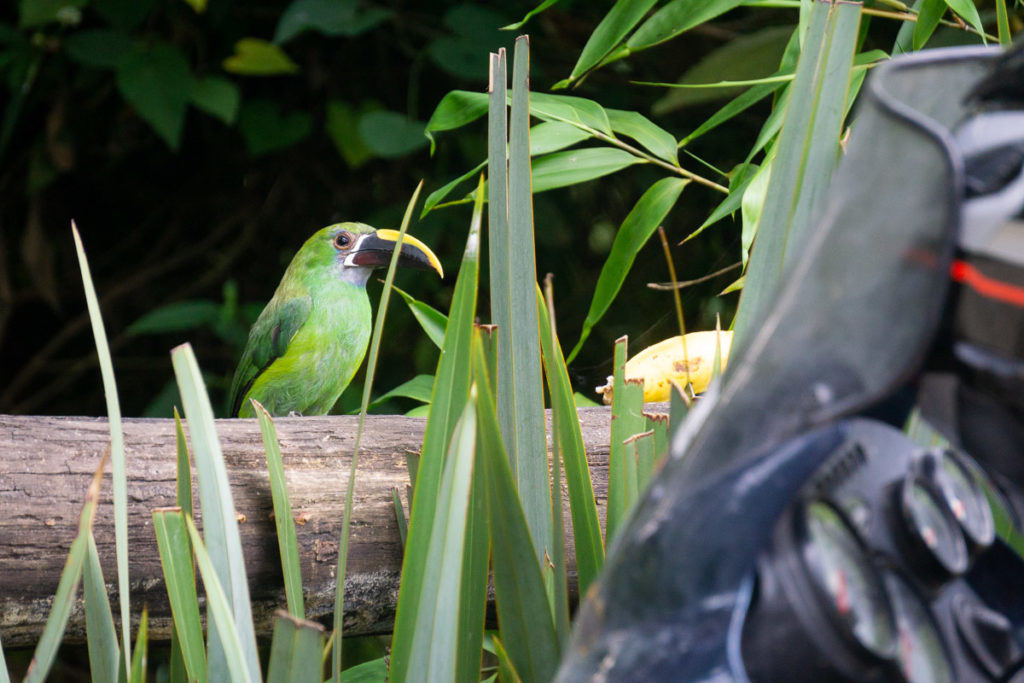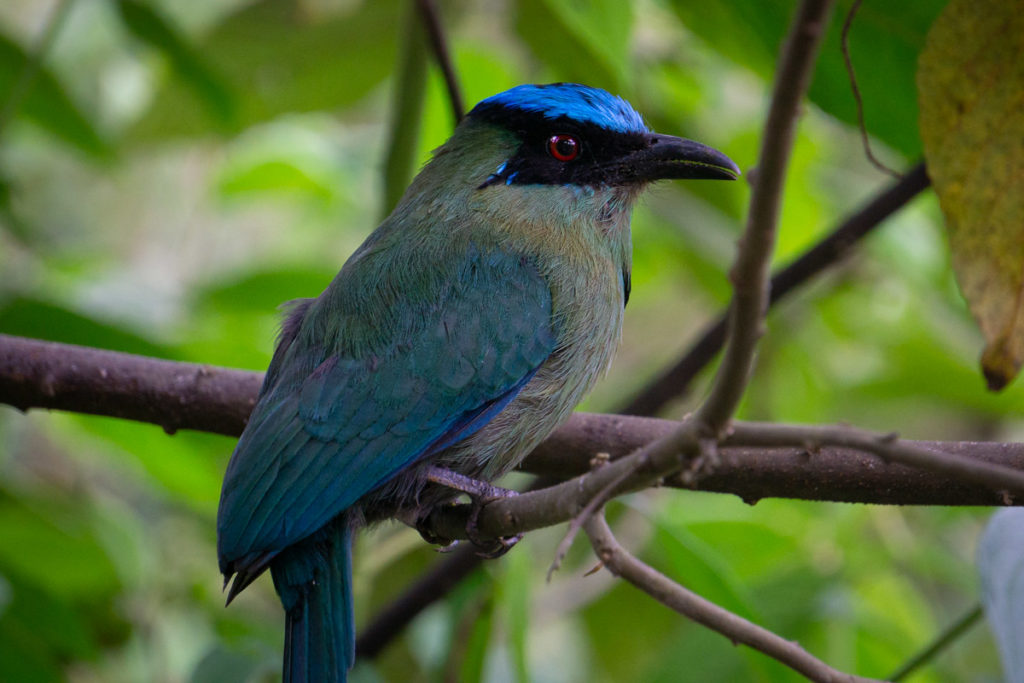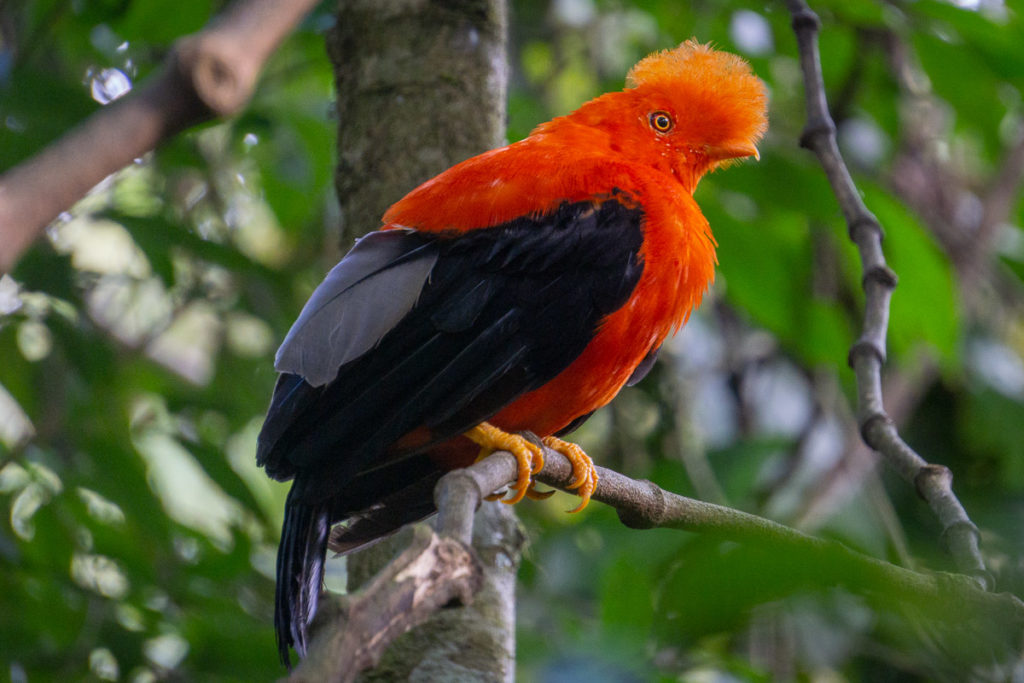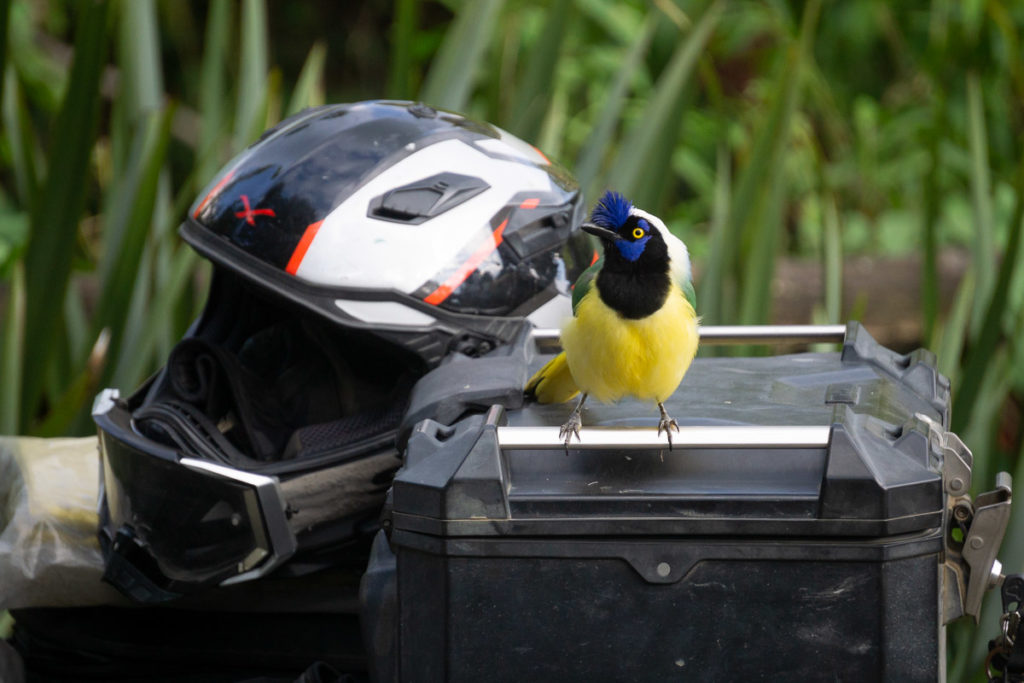 Sadly we have to leave the idyllic little villages to ride into the big city. It's time again for a service on the Tiger and we've learned that it's better to take care of this sooner than later.
We find a suitable workshop in Medellín. The guys used to work for Triumph themselves and opened their own workshop after Triumph withdrew from Colombia. Since we've been losing coolant for some time now and we suspect the cylinder head gasket, we ask the mechanics to take a closer look. In fact, it's the gasket.
The good news: We even have a replacement with us, which was already brought to us from Germany. The bad news: Also the valve stem seals need to be replaced. Well, better here than elsewhere. After all, we have five months in Colombia, until we will be sailing to Cuba at the beginning of next year.
We decide to wait until the parts are brought from Germany and to fill the meantime with work and other organizational things that have to be done anyway. We spend three weeks in Medellín and Bogotá without a motorbike, taking care of visa issues and the repair of our equipment. We meet many friends again, find new great people and celebrate exuberant parties.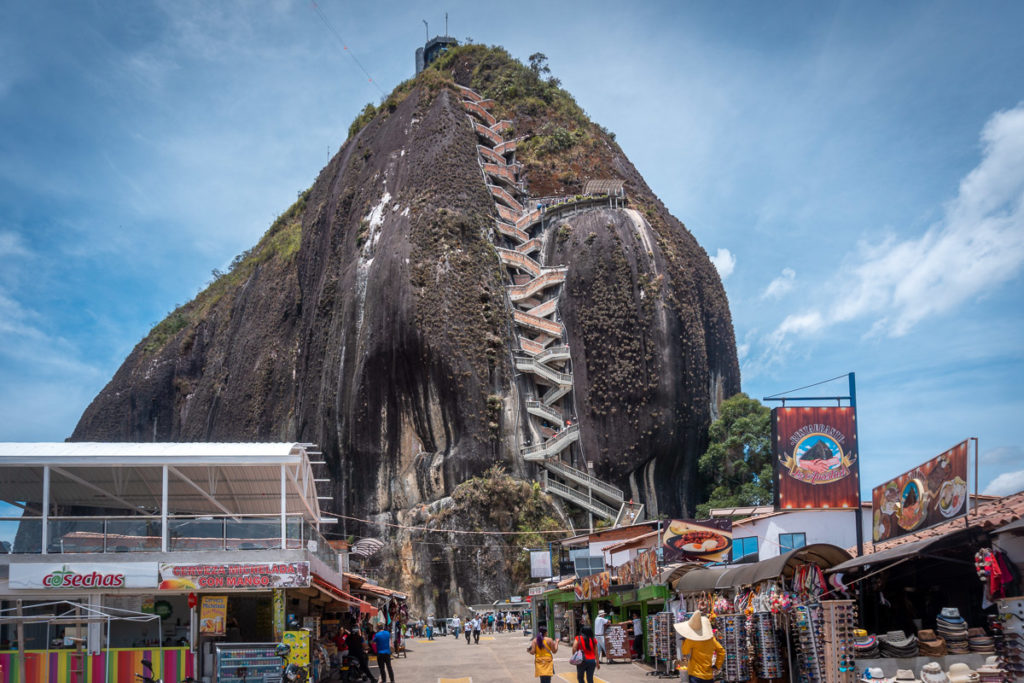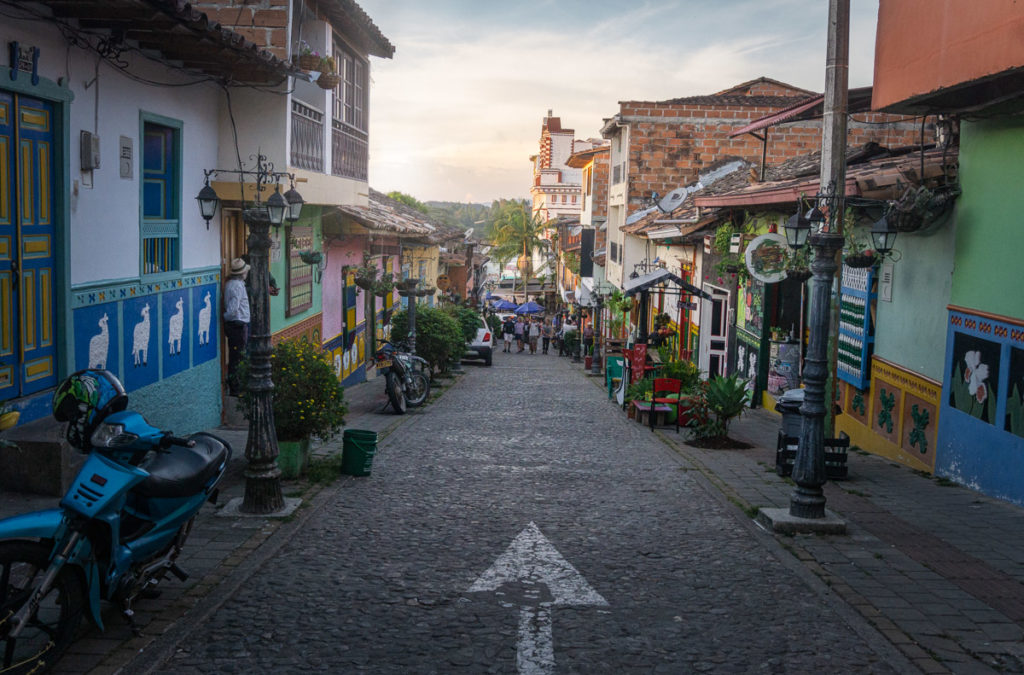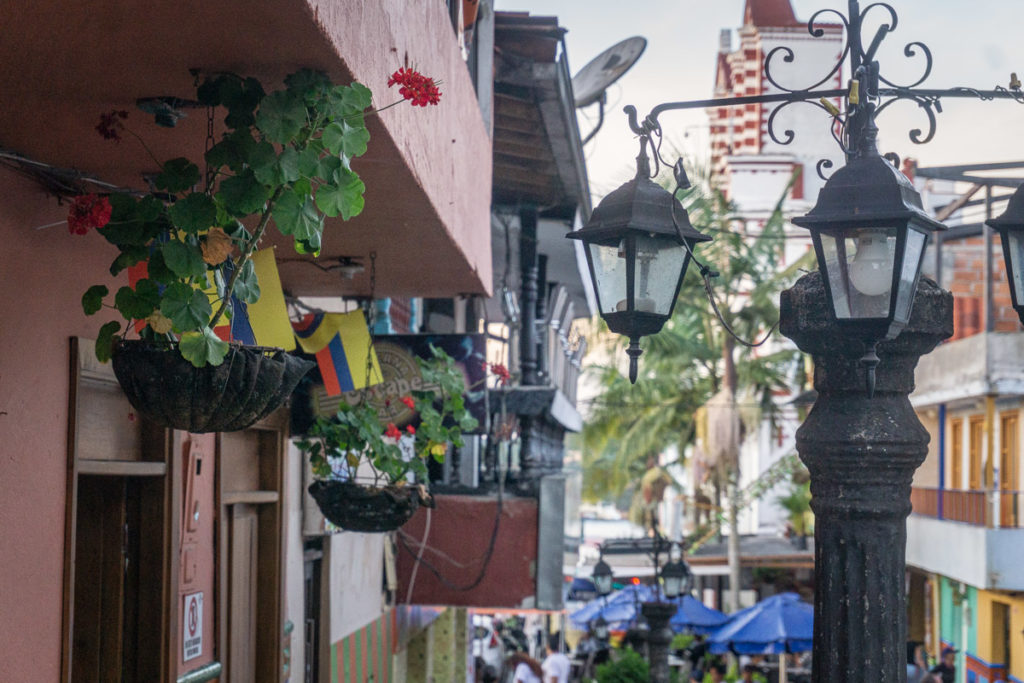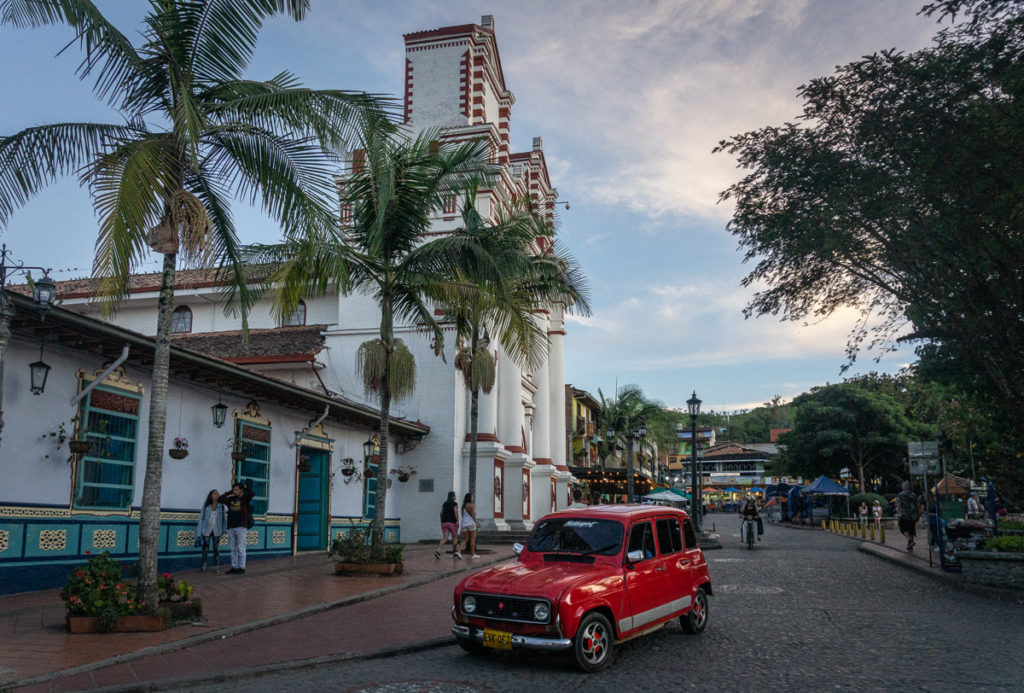 We made good use of the time and the Tiger purrs like a decent kat again after the general overhaul. Excited we make our way to Bogotá, where we receive a big package. But more about it in the next article…
If you would like to treat us with something for the 234567 hours of work, because you enjoy our stories: You can give us a roll if you like (guaranteed not to be spent on rolls but on beer).

Read More
← previous post
next post →