Family Offspring: The Second Tiger
We have excellent news: Now we are travelling on two motorcycles. More precisely, our family has been extended by a second Tiger.
We did not buy it, but were provided with it by Triumph Deutschland until the end of our trip. And because this certainly raises some questions in your mind, we want to use this article to explain why in detail. We would like to talk openly about what this sponsoring means and whether something changes as a result of it.
The travel report about the first kilometres on two motorcycles will follow shortly. Promise!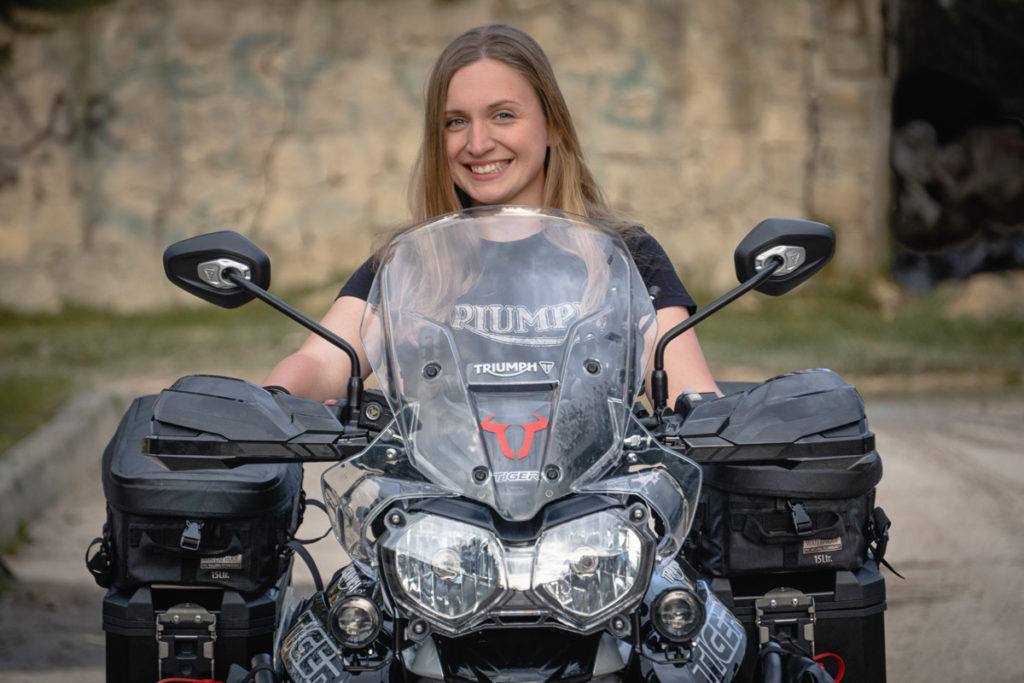 Another bike – why now?
To switch to a second motorcycle during the trip is a big organizational effort. So a legitimate question is: Couldn't we have thought about this earlier?
Yes and no, because as you can imagine, the budget you have for a trip right after graduation is rather limited. Of course we had put some money aside. But to buy and equip two motorcycles – that was simply not possible. In the long run two motorcycles mean (almost) twice as much fuel costs, twice as much transport costs and finally twice as much that can break (maintenance costs are a very big part of our total travel costs).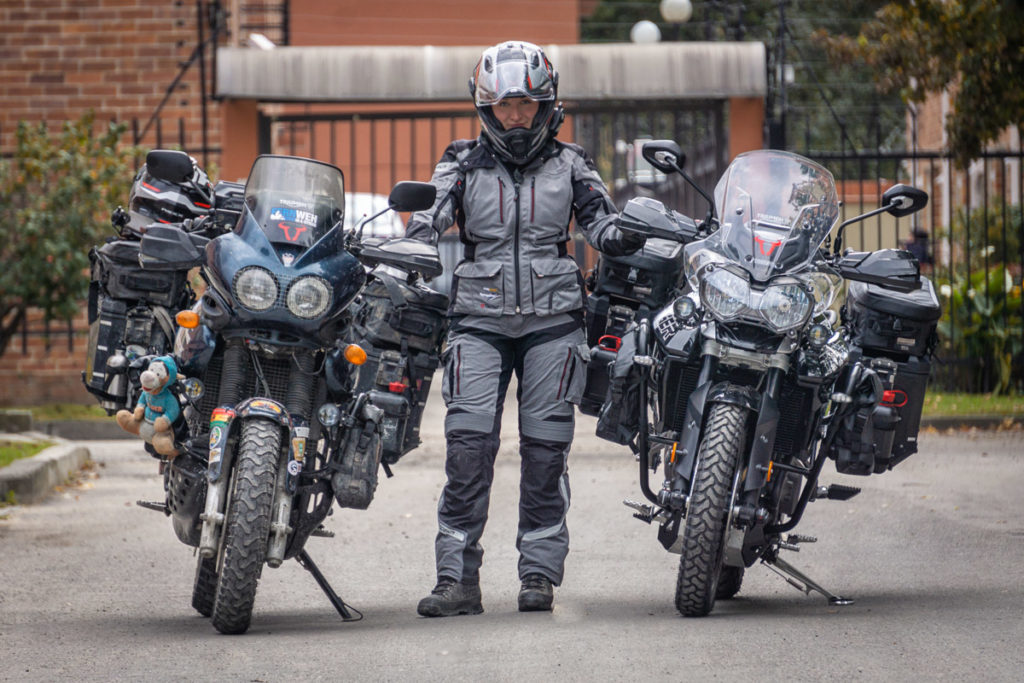 Travelling was always highest priority
At that time some advised us to go to work for only a few years in order to have more money for travelling and two motorcycles. But it was important for us to leave right after graduation. Because once you have landed in the rat race, it becomes more and more difficult to get out. And besides: who can know what lies in the future?
Yet we are young and lively, need only little comfort and therefore hardly any money to travel. So it was clear: we would do this (initially) on one motorbike.
But since I wanted to ride, too, I thought about getting my driver's license shortly before I left. And that was all good. Looking back, we wouldn't do it any other way.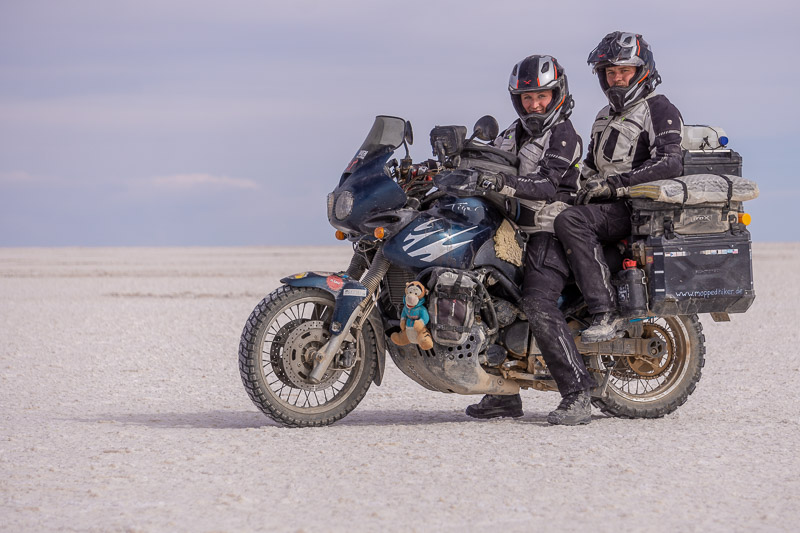 A lighter life
After one and a half years it appeared: the travel fatigue. We also wrote here openly about the fact that not everything is always ice cream and chocolate cake. There are better and worse days.
It was clear to us that we had to change our very exhausting way of life in order to be able to ride on. To continue the journey – that's what we absolutely want.
A longer break from everyday travel and a regular daily routine have helped us a lot. Not only to gain fresh energy and desire in new places, but also to reflect about life on the road.
How nice would it be if we could distribute the luggage? If I could touch the ground with my feet without any problems? If each one of us could go our own way and not always have to be considerate of the other? If we were more independent?
Everything would be a bit less complicated and easier.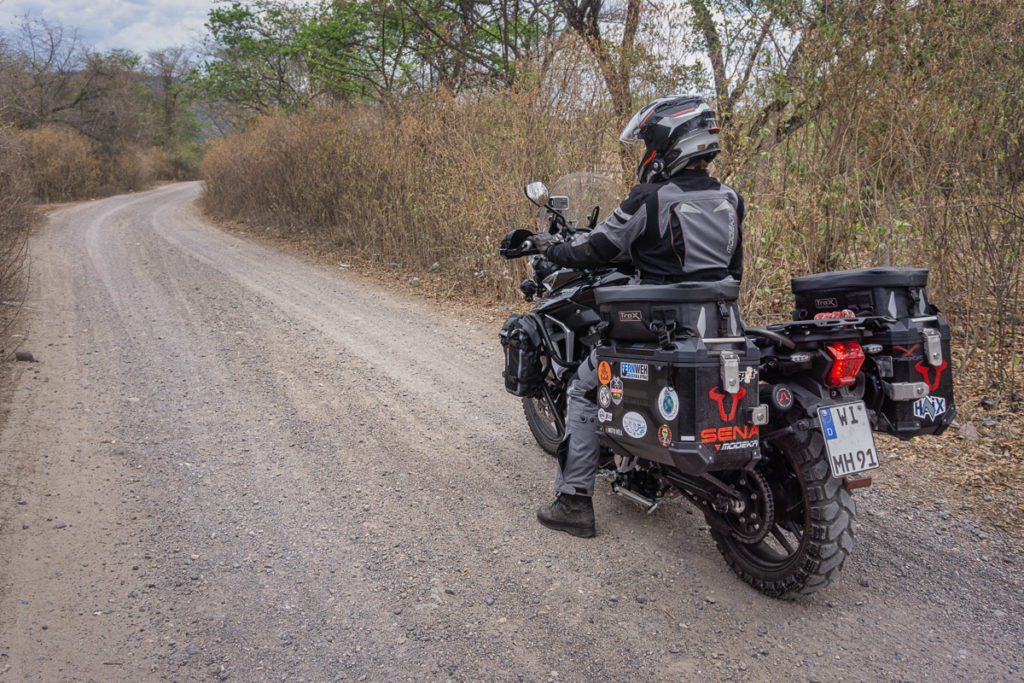 Two cats
Our dream motorcycle, that was of course a second Tiger. Not only for emotional reasons but also because the old cat didn't let us down (apart from small age weaknesses which we forgive of course).
Reliability is so important. No matter how long we are still on the road: We are no mechanics and never will be. In addition, we wanted a motorcycle with comparable performance which is somewhat lighter and above all lower.
In short, we simply took heart and asked Triumph if they would like to support us with a Tiger 800 XRx Low.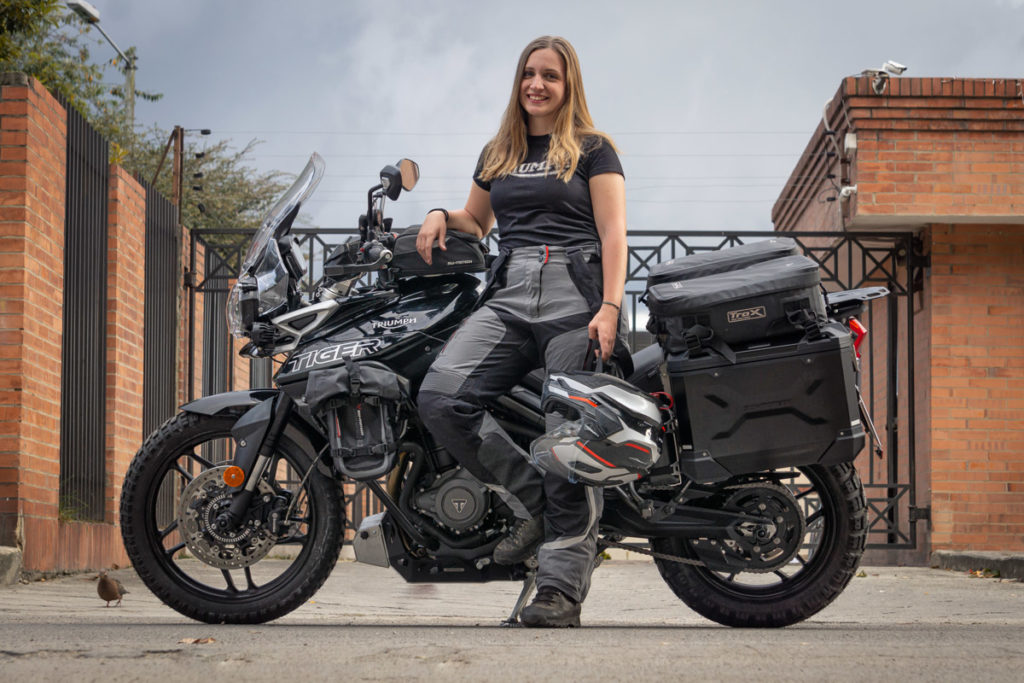 Sponsoring – what does that actually mean?
We have had sponsors since the beginning of our trip. Some people, however, often think of this term in terms of gifts. Accordingly, we prefer to call it partnership, as it emphasizes the reciprocity of this thing.
In our case, the partnerships look like we are providing companies with selected photos, feedback and reports from our trip. These may be used for marketing and communication.
In return, we have been provided with high-quality equipment. We have chosen beforehand. We still do not receive any money. We pay all travel expenses with remote work!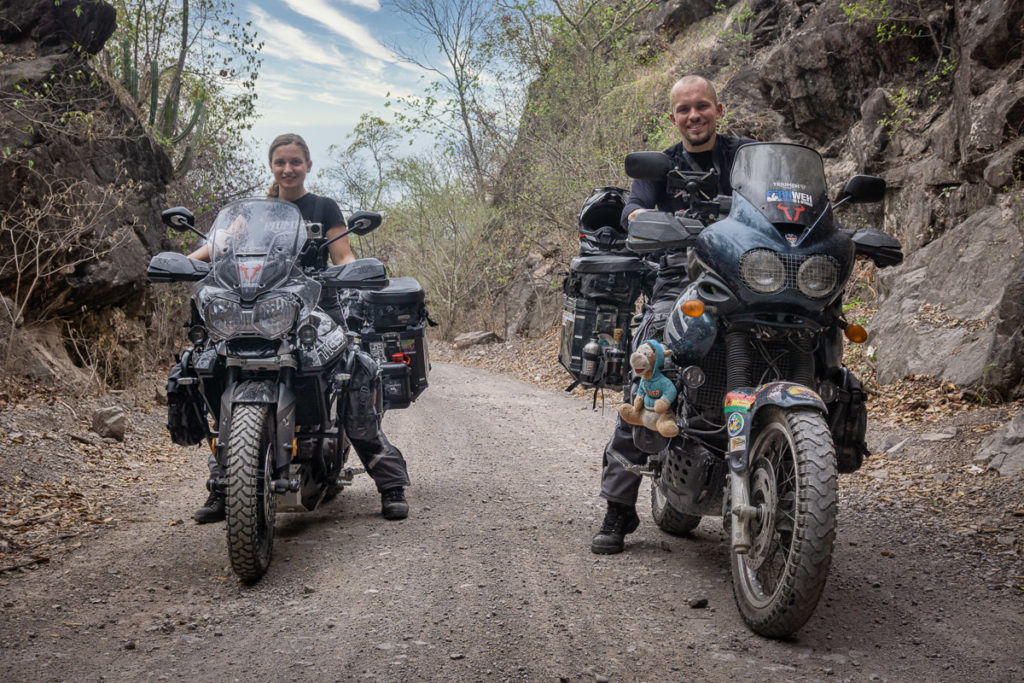 Why not?
Maybe we just had a lot of luck with our partners, but we are still happy with the cooperation. Of course, we are spending more time in front of our laptops but we enjoy documenting our trip and sharing it with others. Our partners don't stress us with deadlines, they don't tell us the itinerary or the content! We do everything as we would have done anyway and it will stay that way. Therefore nothing spoke for us against travelling on a sponsored motorcycle.
More recognition for goldfish!
The decision by Triumph to support us only strengthened our belief that we had found the right brand (for us) ultimately. Because the fact that the people behind the Tiger show us such a high degree of confidence and believe in our project is a really great thing.
After all, we are by no means the biggest fish in the travel scene. If we compare our numbers with others, then we are probably more in the goldfish area. And that's okay too.
Because we voluntarily renounce some likes or clicks by not texting for Google ranks. We do not run advertising campaigns, write Clickbait headlines or distribute social media spam. Nor do we want to write instructions on how to imitate everything we do.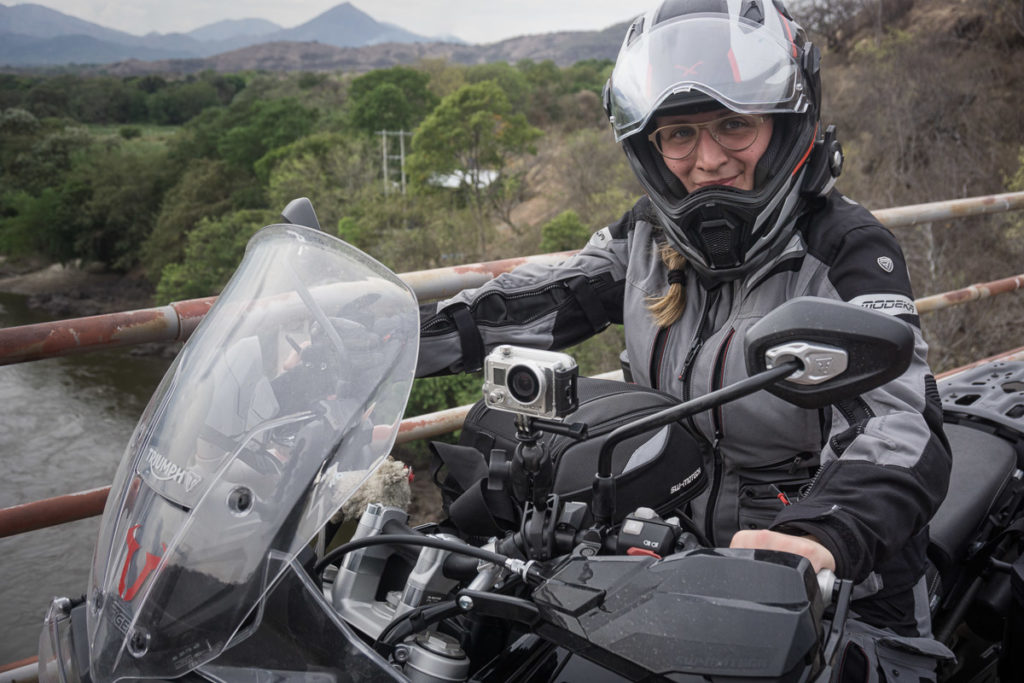 We write travelogues. No more and no less. We prefer not to know how much work we have put into this project on all channels so far (many greetings to all blogging colleagues). It's also not important because this is a heart project. And that this has now been appreciated again and considered worthy of support, honors us very much. It proves that quantity is not everything.
transparency is sexy
In general, we think it's a great thing that more and more companies are recognizing the opportunities associated with this and that good people or projects can be supported in this way (we are now impudently counting ourselves among them). BUT: Transparency is very important and should be a matter of course (unfortunately it is not always).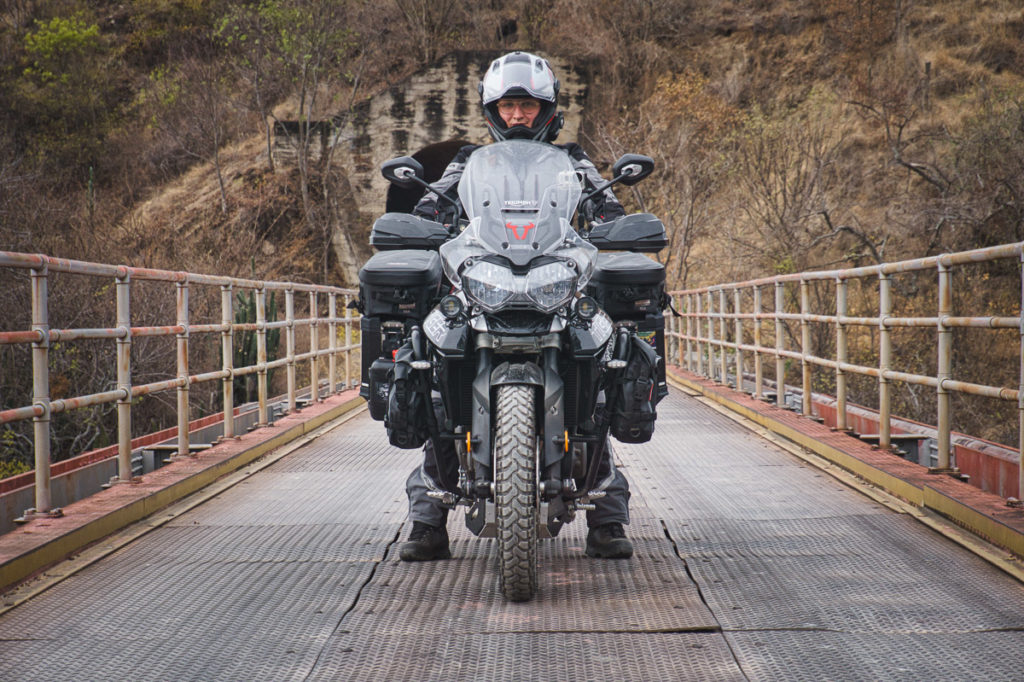 Last but not least we hope that you are happy about the new family member.
At least we are really looking forward to the upcoming time, about which we will of course continue to report in detail.
In this sense: Let us hear from you and write us what you think about it!
If you would like to treat us with something for the 234567 hours of work, because you enjoy our stories: You can give us a roll if you like (guaranteed not to be spent on rolls but on beer).

Read More
← previous post
next post →